Here are two trades that I took today. Both on AUD/USD and both against strong trend. Still me and members of my Pro Forex Course managed to get some nice profits there!
AUD/USD 0.7837 SHORT
This level was hit during asian session which I trade using simple limit orders. If I were at the computer I would discard this level because it was already tested an hour before the actual (2nd) test.
However, I was not at the computer – I was sleeping and I woke up into a nice +10 pip profit 🙂 That's what I call a good start of the day!
Here is a screenshot from my cTrader platform (1 minute chart):
AUD/USD 0.7888 SHORT
This trade was a bit special. I got into it but when I was around +5.6 pips in an open profit, there was Oil inventories "red news". Even though this particular news isn't that significant I chose more conservative approach and quit the position before the news release.
Here is 1 minute chart from my trading platform: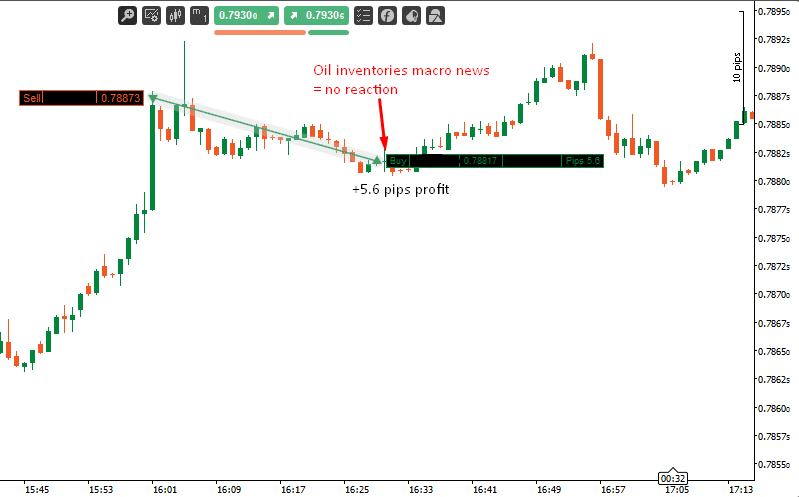 There was absolutely no reaction to the news so I re-entered the trade. I managed to take another +5.1 pips profit, totaling in +10.7 pips profit. Cool!
Here is 1 minute chart from my trading platform: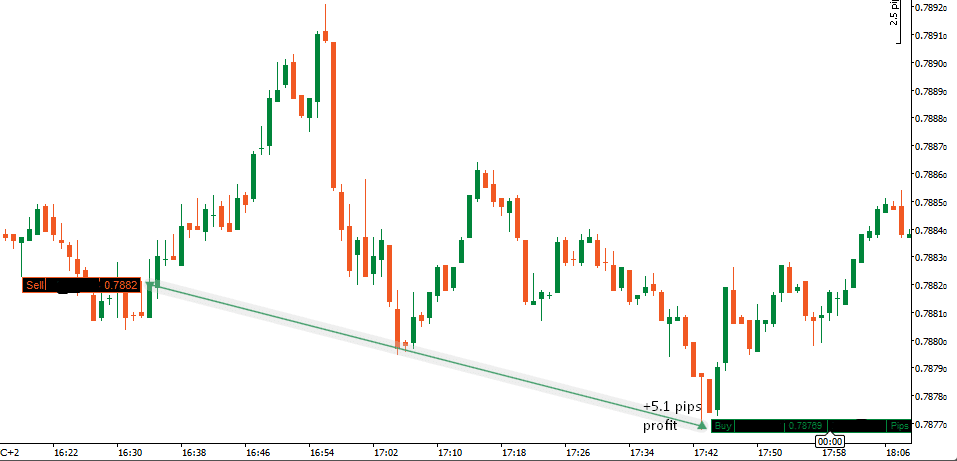 Here is the whole day on a 30 minute chart along with Market Profile indicator from Trading View (my charting platform):
Summary
Today's result = +20.7 pips profit
Today was a very good example why I go only for 10 pip profit targets. The reason is – even if I go against a strong daily trend, levels I trade are usually strong enough to make at least 10 pip counter reaction before the trend regains it's strength and direction again. That's why I go only for 10 pips.
Happy trading!
-Dale
PS. If you would like to trade with me every day, you are very welcome to join me here: Dale's Pro Forex Course