EUR/USD 1.1643 LONG
Trade based on the 1st setup from my webinar. Pretty quick and precise reaction to a strong Point of Control.
+10 pips profit for me.
USD/JPY 111.09 SHORT
Trade based on 3rd setup from my webinar – the strong rejection setup. I managed to catch a correction in a strong upmove. 10 pip profit target was just right there 🙂
+10 pips profit for me.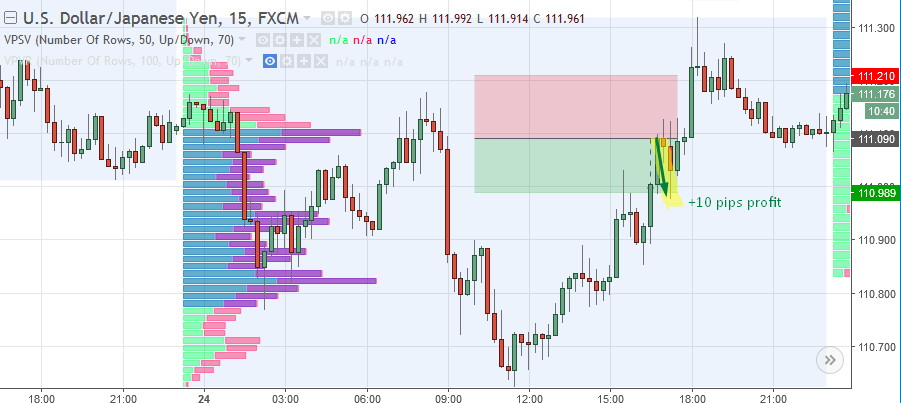 AUD/USD 0.7920 LONG
The last trade of the day. Based on weekly Point of Control. Unfortunately I missed my profit target by just 0.2 pip. I quit my position few minutes before the daily close with +2 pip profit.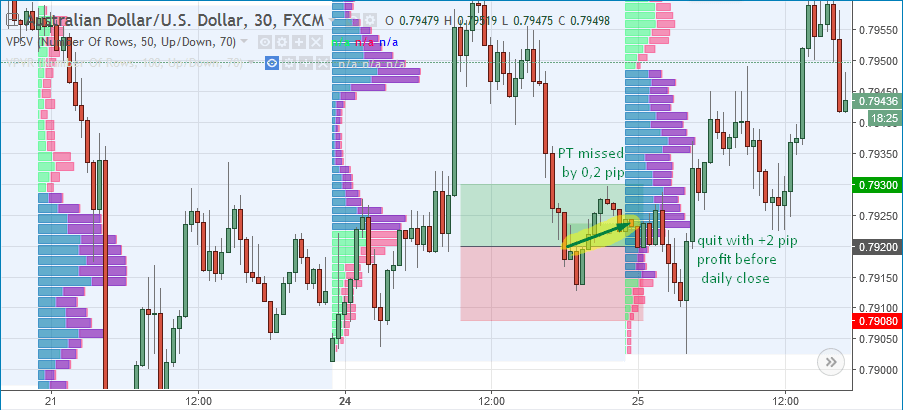 SUMMARY
+22 pip profit for me today. I am really glad that I have enough trades even in the middle of summer. Also the winning percentage is pretty high in July! This definitely looks like a pretty successful month.
PS. If you would like to become a member of my course, you are very welcome to join us here: DALE'S PRO FOREX COURSE
-Dale