INTRADAY:
USD/JPY 110.70 short
This trade was based on a volume cluster created during Friday's NFP news. Level was hit in the asian session and I took it with limit order. +10 pips profit for me 🙂
SWING:
AUD/NZD 1.0462 long
I had to quit this position prematurely because there is RBA rate decision event coming up in the asian session. I don't want to be exposed to the AUD in any way during this event.
I banked +23 pips profit from this one.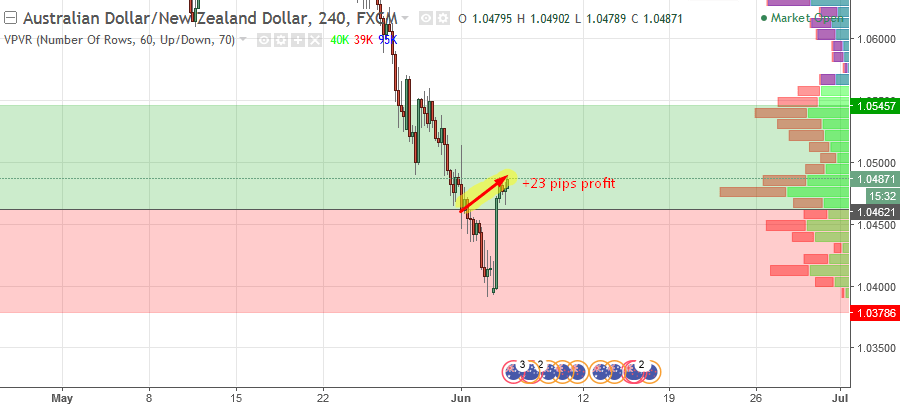 AUD/CHF 0.7178 long
This one is very similar to the aud/nzd trade. I also had to quit it prematurely because of the RBA rate decision event. I banked +45 pips profit there.