USD/JPY 112.95 short
This level was hit just few minutes after the market opened. I really liked that the market opened with a gap. Such gaps are usually filled – this was one extra confirmation to enter the trade. +10 pips profit for me. +20 pips profit for those who follow Ziggy's 20/20 method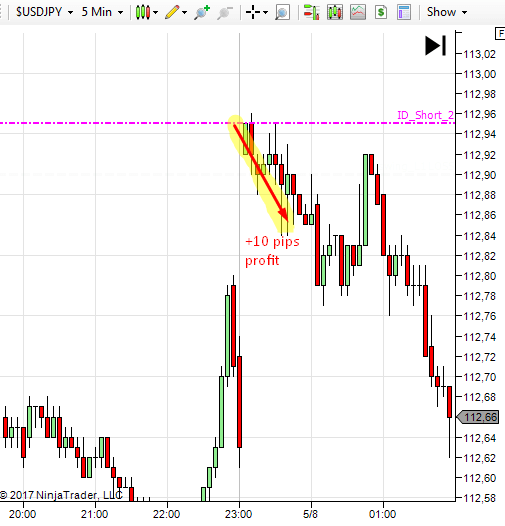 EUR/USD long 1.0930
I missed this one by 0.6 pip but apparently there were brokers that quoted the price 1 pip lower. For this reason some of my members got their profit from this trade.
USD/CAD short 1.3701
I got pretty and easy +10 pips profit from this one. Those trading Ziggy's 20/20 method didn't get out so easily but in the end also took a nice profit of +20 pips.