The trade is now over. A nice one!
Order Flow Confirmation
There was a beautiful confirmation on Order Flow (Cumulative Delta) indicator.
It showed a divergence between Price and Cumulative Delta. This means that even though the price was rising, strong Sellers were entering their Short trades. I took this picture for you (Futures chart). as the price hit our level.
This is the divergence between Price and Cumulative Delta at the time the level got hit: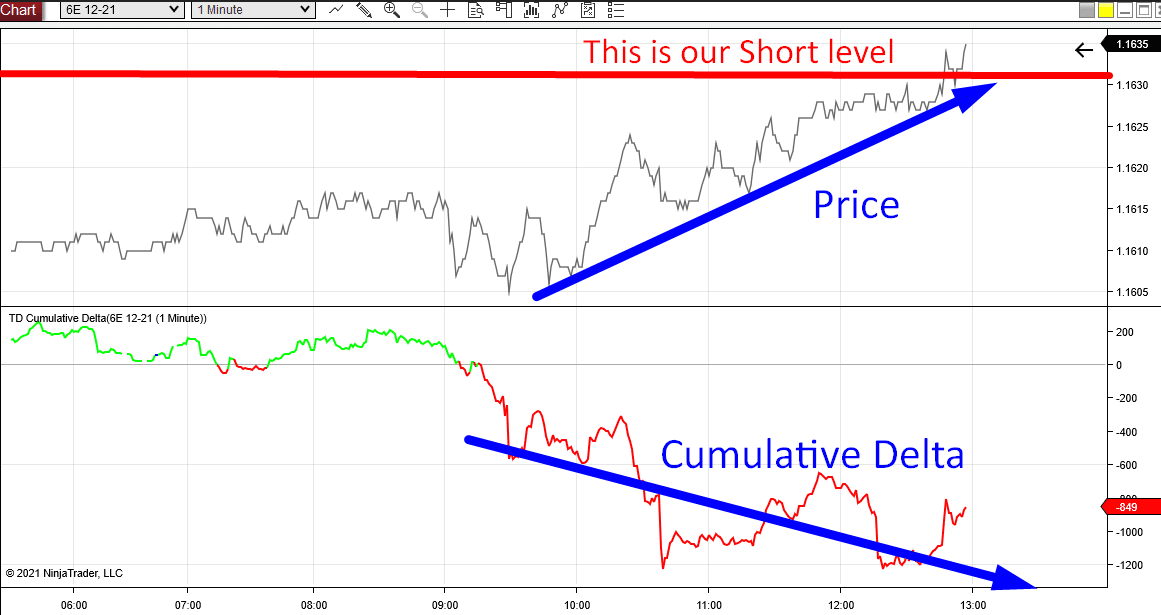 Trade Management
I took a Profit of 14 pips there. I used volume-based Take Profit – I quit the trade before it reached heavy volume zone (I was afraid it could work as a Support):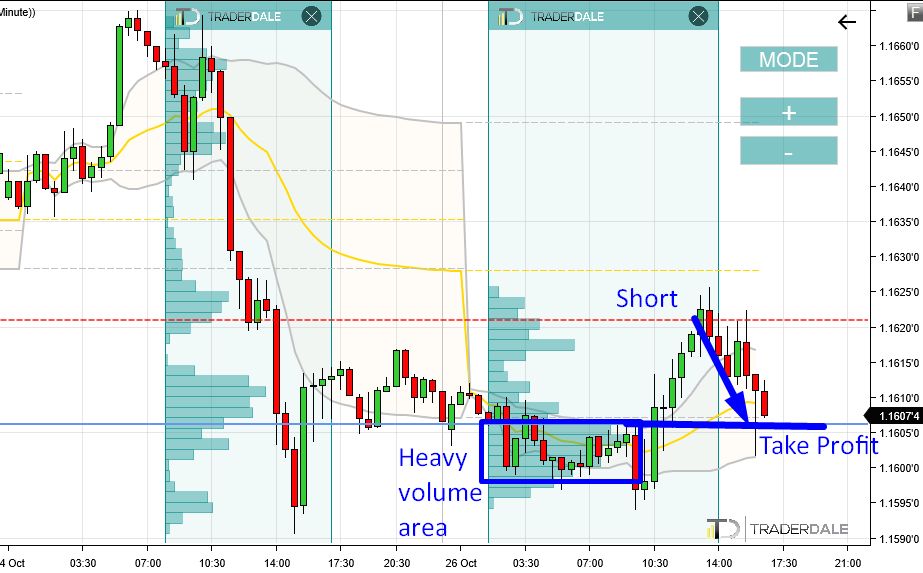 Do you want ME to help YOU with your trading?
Join one of my Volume Profile Educational courses and get my private trading levels, 15 hours of video content, my custom made Volume Profile indicators, and more!