As far as intraday levels are concerned, today was exceptionally unlucky day. Here is why:
EUR/USD short 1.0942
Missed profit target by 1 pip. After that I secured my position to BE. Result: 0 pips.
EUR/USD short1.0972
Very similar scenario – missed profit target by 2 pips, secured my position and got out with -1 pip.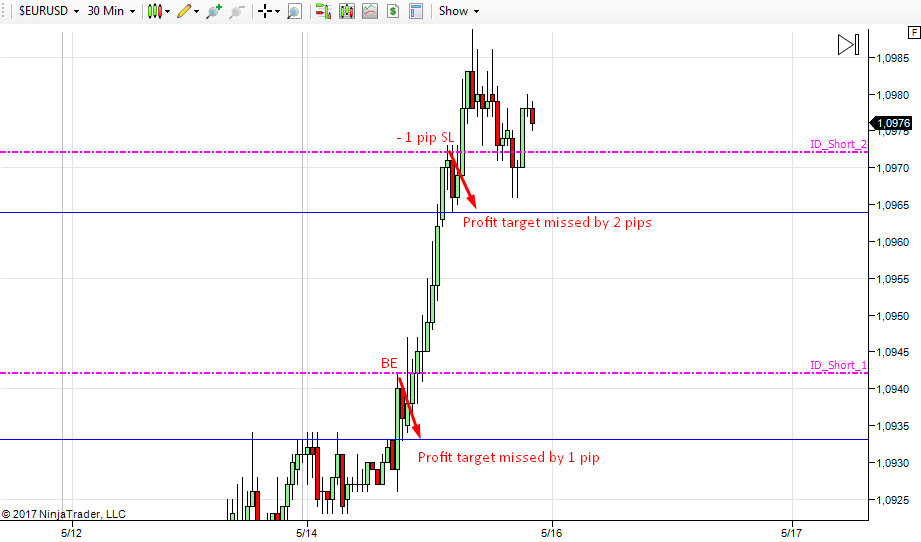 USD/JPY short 113.61
I got SL there. If only the market turned 1 pip sooner it would have been a profit. My result: -12 pips.
USD/JPY short 113.86
Missed entry by 1 pip. If only….nevermind 🙂
AUD/CHF swing short 0.7454
At least something positive today! I didn't exit this position at market open today but I closed it at the end of US session today with +68 pips profit.