Today was a major US holiday so I decided to trade only asian + EU session. Still quite a busy day:
AUD/USD 0.7639 LONG
There was a RBA rate decision macro event (the strongest macro event for AUD). For this reason I wasn't trading and I didn't take this trade.
AUD/USD 0.7611 LONG
I came to the screen a bit later after this level got hit. I saw that the volatility subsided and that AUD/USD was ok to trade again. I jumped in the trade and got +10 pips profit.
USD/JPY  113.04 LONG
I took this trade with a limit order (because it was hit during asian session) and got -12 pip loss. Notice that after this level failed, it worked as a strong resistance zone an hour later.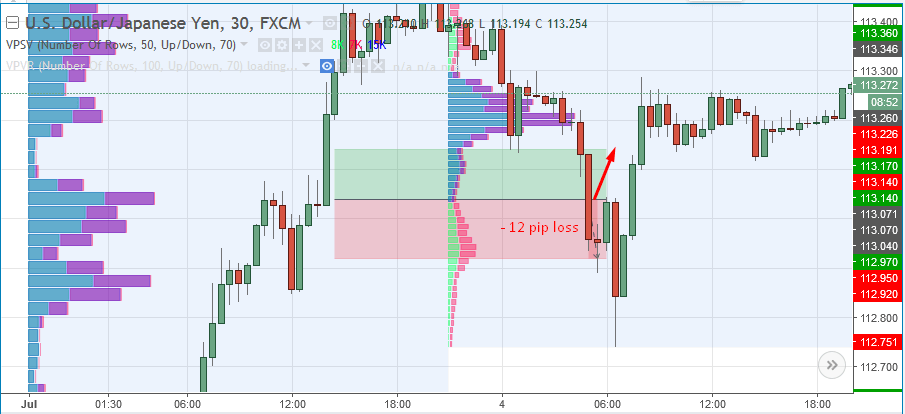 USD/CAD 1.2977 LONG
I also took this one with a limit order. Nice, precise and quick reaction. I took +10 pips profit there.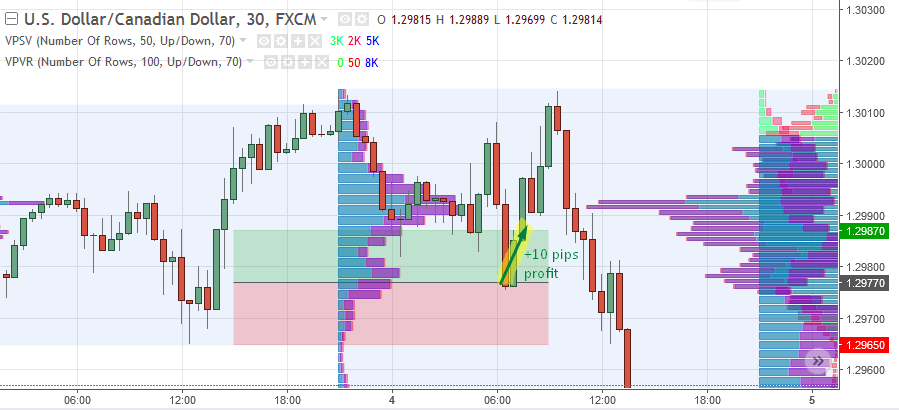 Although there was Independence Day in the US it was quite a busy day (asian session mostly). I had 2 winners and 1 loser. This makes +8 pips profit today. Not much but better than a losing day 🙂
-Dale