USD/JPY 110,97 short 1
pretty precise reaction to my level. I think there was nothing difficult about trading this one.
USD/JPY 111,34 short 2
This level was hit before US ISM Non-Manufacturing PMI news. Some of you entered with smaller position, some quit this level earlier before the news. If you didn't do anything with this position and let it be it would be a profit trade.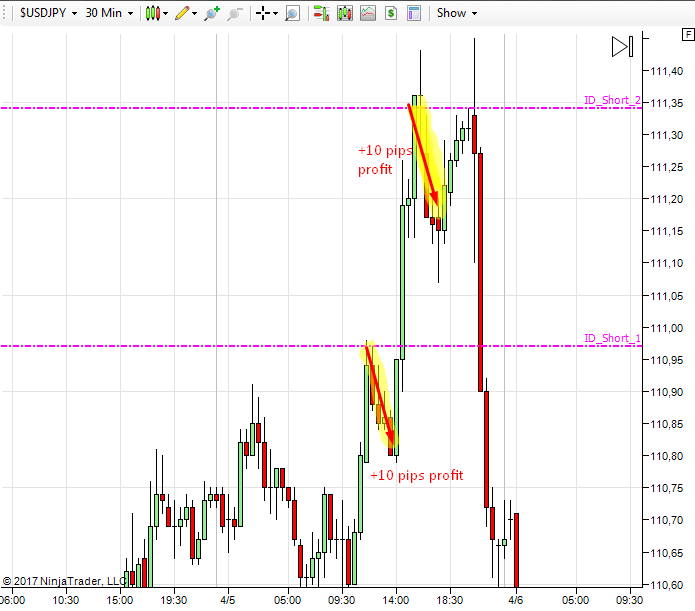 USD/CAD 1.3385 long, (6C 0.7478 short)
Unfortunatelly there was 1 pip difference between forex and futures. As you probably already know I trade my mostly based on futures prices. For this reason I was able to take this trade and have a profit there. Those who traded using forex prices missed this ice trade by 1 pip. *Note that usd/cad and 6C has reversed charts.
USD/CAD 1.3435 short
This level was tested 2 pips sooner on forex and made exact reaction on futures. However I didn't trade it and I think nobody else did because the test was few moments after FED minutes release event.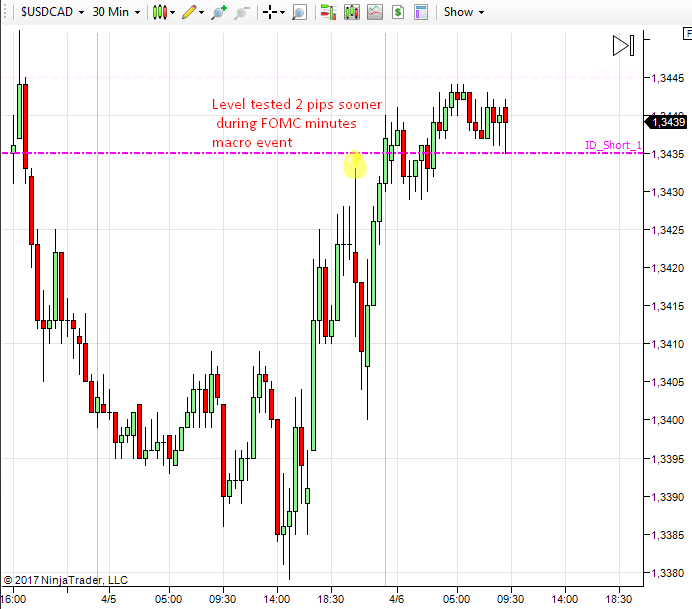 Another good day today!