Sometimes there are days when the market does exactly what you want. For example today's EUR/USD. Both my short and long levels were hit, the market made quick and precise reaction and I took 2 nice profits. There was no uncertainity nor too much nervousness about it. Just two clean and quick profits.
Have a look: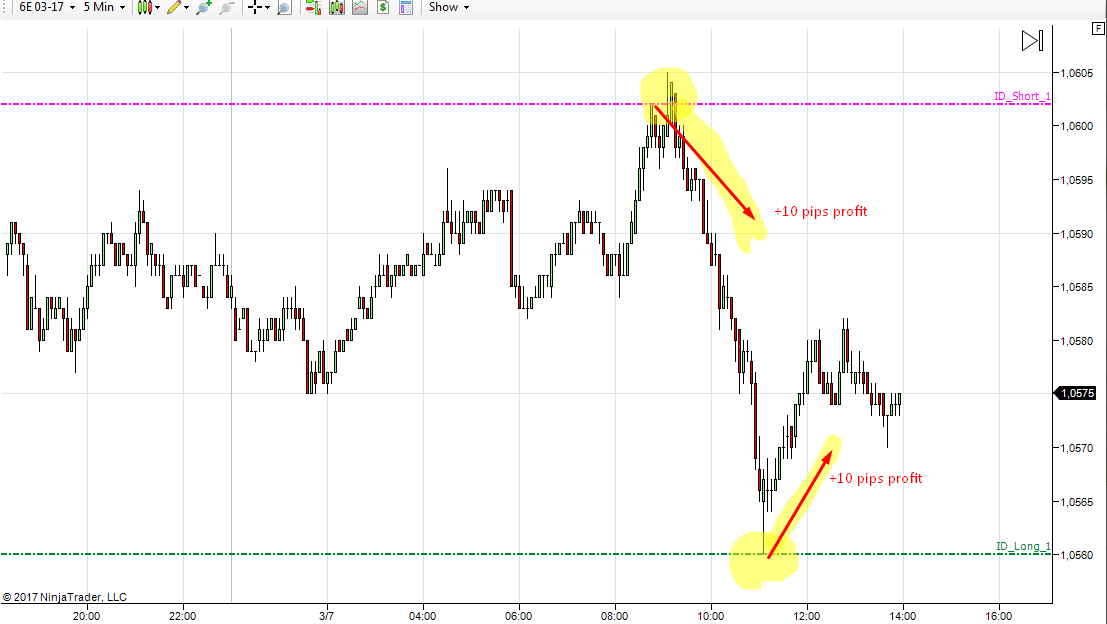 Did something like this happened to you? How did you feel afterwards? Let me guess – you felt very good and self-confident, right? What happened next? Maybe you were just too much self-confident and maybe you became too aggressive and took some really bad trades. Don't feel bad if something like this already happened to you. Lets try to learn a lesson from it! I suggest that next time you take some really good trades and start to feel very confident try to become as humble and carefull as possible. Don't take trades that you normally wouldn't take and don't risk more % of your capital than you would normally risk. You have earned some money and your job now is not to lose it! I know that the worst decisions and trades I made were when I was careless and over-confident.
I have one more tip for you regarding this topic: save screenshots of good trades and judgements you made. When you have a losing streak or have a bad trading day – go through them and focus on what you did right when taking these trades. These screenshots will cheer you up, you will see that your system works and it will give you back some self-confidence. It could also help to steer you back to the right track. I will definitelly save this screenshot from today 🙂
Please let me know your experience and ideas about this in the comments below!
Happy trading
Dale