February was one of the more tough months. There were 34 intraday trading levels that were hit. 22 were winners, 10 losers and 2 trades ended around break even. All in all +97 pips profit (January was over 160 pips).
It was not just less pips but also more difficult trading. Some levels were hit by spikes, some were really close or missed entry or profit target just by 0,1 pips. There weren't as many really nice clear trades as in January. Because of this I think that my statistics may be a bit different than yours especially if you didn't trade asian session. Still I believe that everybody who took all the levels should be in green numbers.
As I pointed out in summary of January trading – levels that were hit in asian session were working particularly great. Thats why I set limits to all levels during asian session to take all the trades. Result? 10 winners and only 2 losers! Thats over 80 % winning ratio! I will continue taking all levels from asian session with limit orders, thats for sure.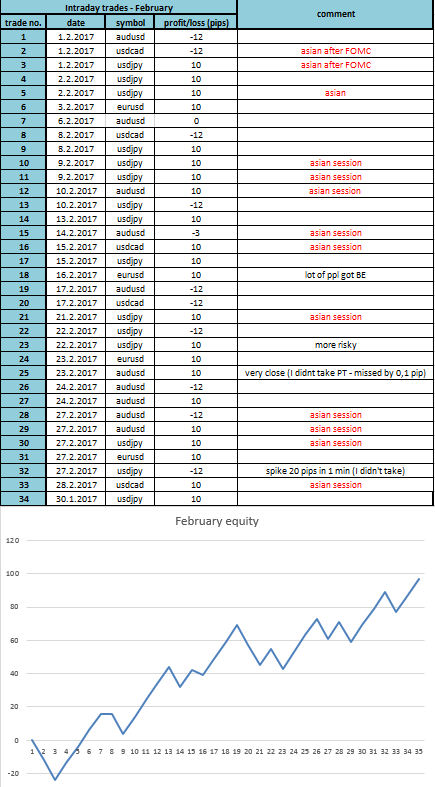 Iam looking forward to trading with you guys in March!
Happy trading
Dale