Trading during the macroeconomic news is obviously very risky and I wouldn't recommend it to anybody. However, there is a way how you can participate in a strong macro news. Let me demonstrate on a trade which I took with members of my course yesterday.
The trade was based on my USD/JPY intraday long level (111.47) that got hit on Friday during the NFP news (Non-Farm Employment Change). I never trade during such important news so naturally, I didn't enter the trade. The price went past the level without any reaction and continued downwards. I marked the level and I was ready to take a reversal from this area. I did this on Monday when the price finally retraced back to the level. Check how the trade went on the picture below: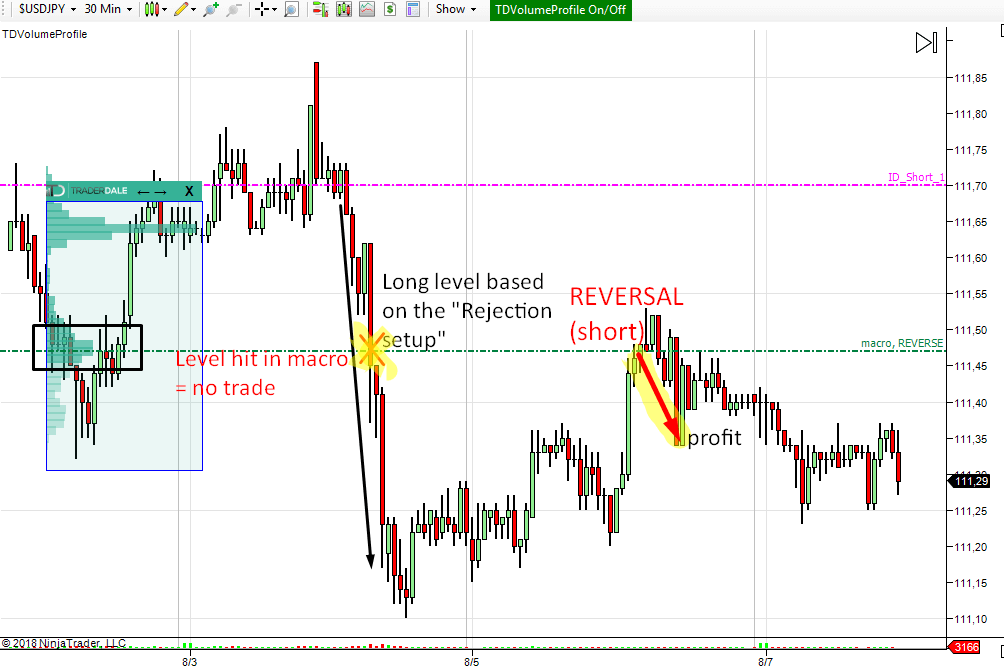 Another trade I took was a short on the EUR/USD from 1.1562. This level was based on the "Volume accumulation setup" and also on "Support becoming a resistance" setup. It is the combination of different setups that makes the strongest trading levels. Check out the trade in the picture below:
Here is a Daily video (I did for members of my course yesterday) in which I talk about reasoning  behind those two levels before they actually got hit:
Happy trading!
-Dale
*P.S. If you would like to learn & trade with me every day you are very welcome to join me here: Dale's Private Trading Course
*P.P.S. I have just released a new book: VOLUME PROFILE: The insider's guide to trading. I put a ton of work into it and I am sure it will prove extremely helpful to you. Go and get your copy HERE. I guarantee you that this will be the best $4.99 you ever spent.