This short trade on the AUD/USD was based on heavy volumes accumulated in three-hour sideways price action. After that, there was a strong sell-off indicating strong sellers were adding to their selling positions in the volume accumulation area. You can also notice at the left of the picture, that there was a pretty nice rejection of this level which made he level a strong support. When the price went past the level it became a strong resistance. So basically there were two confirming signals for the short trade I took from 0.7665.
In this case, I used my new custom made profile just for the strong trend area. I was looking for strong volume clusters there. Those would indicate strong buyers were adding to their buying positions there. I found two areas like that. As you can see the price tested the first one at 1.2848 and there was a pretty nice reaction to it.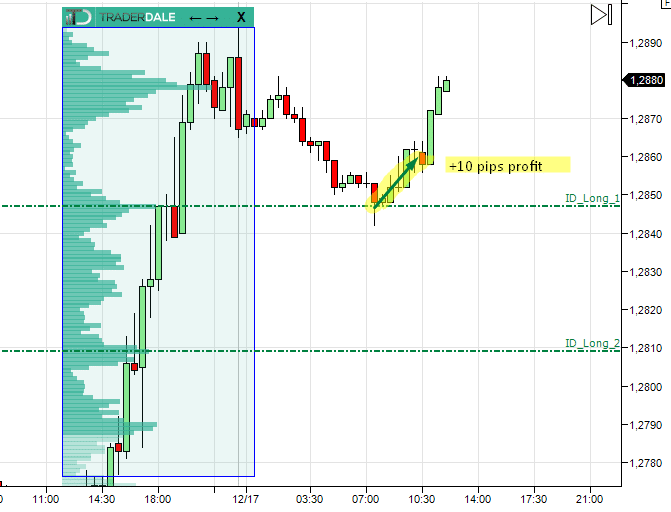 So, this is how I use my new Volume Profile in real trading situations. If you would like to get my Volume Profile and become a member of my private trading course, you can do so here: Dale's Private Trading Course
Happy Trading!
-Dale