USD/CAD short 1.3693
This trade was triggered during unexpected news saying that 6 Canadian bank's ratings were downgraded. Unfortunately this happened in the asian session which I trade using limit orders so I took a SL there. Those trading asian session manually probably avoided this loss.
USD/CAD short 1.3766
This trade was triggered 5 minutes after strong macro news and for that reason I didn't take it. Still, there were some that took it with a limit order and got a profit there.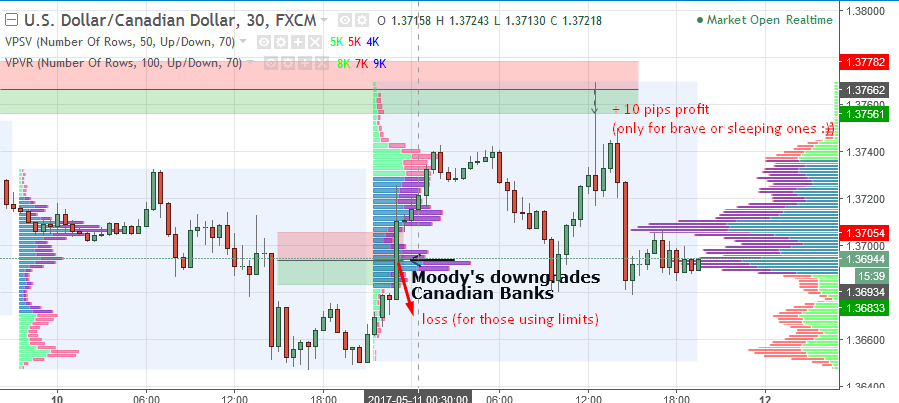 EUR/USD short 1.0891
There was quite precise and quick reaction to this level. We caught high of the day with this one. I took +10 pips profit and those trading Ziggy's 20/20 method took easily +20 pips profit.