Today was a pretty weird trading day. Still a profitable one! Here are my trades:
USD/CAD 1.2899 SHORT
I missed my 10 pip profit target just by 0.5 pip! I secured my position by moving the SL above the reaction. I took -3 pips loss there. Not a big loss but it was almost a profit.
This was not the last "patience tester" today 🙂
EUR/USD  1. 1386 LONG
One of the biggest "patience tester" trades in the last couple of months!
I was in this trade over 6 hours! 4 times the price came to +7 pip open profit. Still I haven't secure the position. I was waiting for +7.5-8 pips in open profit to secure it by moving the SL below the reaction.
In the end of the day this was a full +10 pip profit.
note: I don't see any strong correlation between time spent in a trade and its winning ratio – for this reason I don't quit trades prematurely. Not even such trades as this one.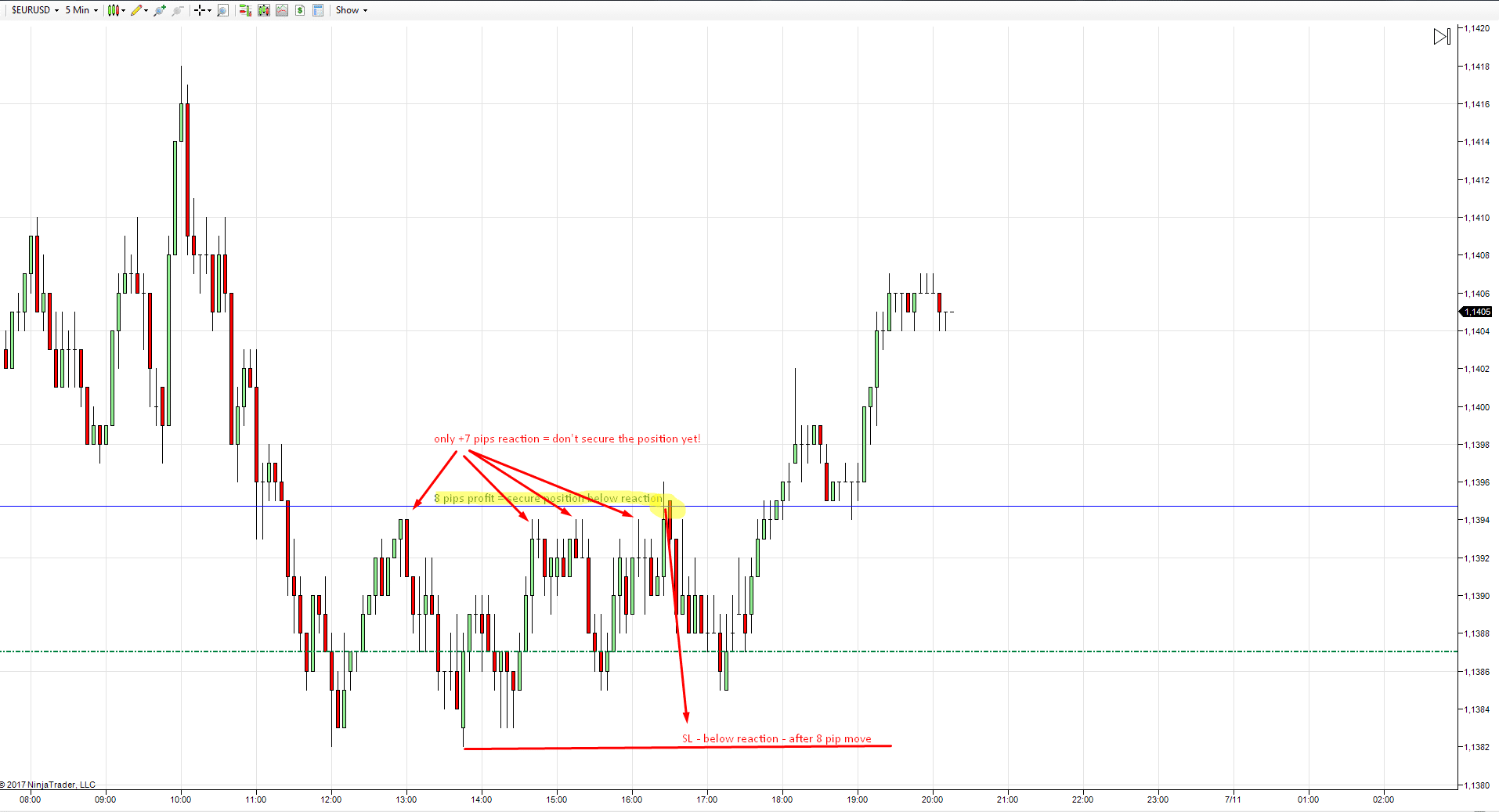 Here is a screenshot of this trade from my trading platform:
USD/JPY 114.00 LONG
I took a quick +10 pips profit there. However, some of my members didn't take this trade because they saw it as "tested". Indeed, the price turned 4 pips sooner and made a significant reaction.
Still I took this trade. I had those 2 reasons:
The market didn't test the volume (highlighted in yellow) – which was my trading idea. 4 pips was still quite a lot in this case. (If it was for example just 2 pips sooner I would have discarded the level)
The market was in a strong uptrend. In uptrend like this you can be a bit more aggressive with long trades.
Here is a screenshot of this trade from my trading platform: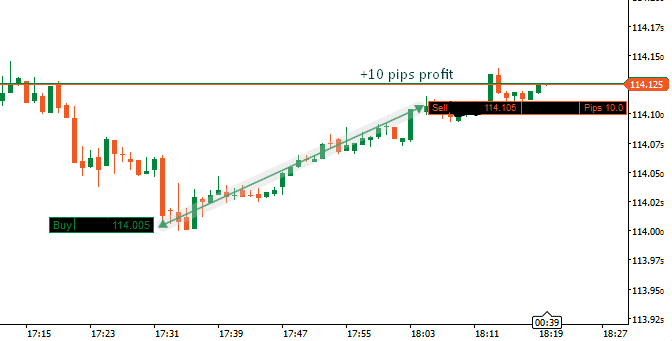 Summary:
Today was quite a tough day to trade. All the 3 trades were difficult in a different way. I had a total of +17 pip profit today which I consider a great result.
cheers,
-Dale