Another busy day at the office 🙂 5 levels were hit today and all of them worked like a charm. Markets made very nice reactions to all of them and I personally had a really good day 🙂 Here are all the trades:
EUR/USD 1.1219 SHORT
+10 pips profit
EUR/USD 1.1193 LONG
+ 10 pips profit
USD/JPY 109.93 SHORT
This level got hit few minutes after market opened. Even though low volumes are traded at this time, there was really nice reaction to this level. +10 pips profit for me
USD/JPY 110.23 SHORT
I took this level even though the price went against it pretty aggressively.  Eventually high of this reaction was the high of the day. +10 pips profit for me 🙂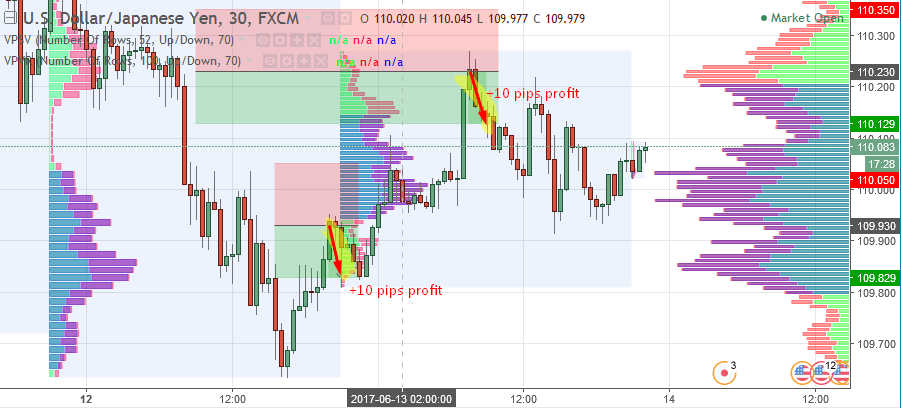 USD/CAD 1.3286 SHORT
This level was hit roughly 10 minutes after the US PPI m/m release. Since there was almost no reaction to the news it was quite okay for me to take this trade. After entering the trade there came some unexpected news from some Canadian speaker, sending the price into flash sell-off and into a very quick +10 pips profit for me.
So that's it guys. This was one of the more busy days 🙂 I hope you also had a good day today!
-Dale