USD/CAD long 1.3231
Unfortunately this level was tested around 0.2 pips sooner so those who were trading Forex probably didn't take this one. Those (including me) trading using futures got profit.
USD/CAD short 1.3254
This level got tested a bit sooner so there was no trade for me. I didn't trade the 2nd test. If I did it would be a winning trade – but rules are rules. I never trade 2nd tests.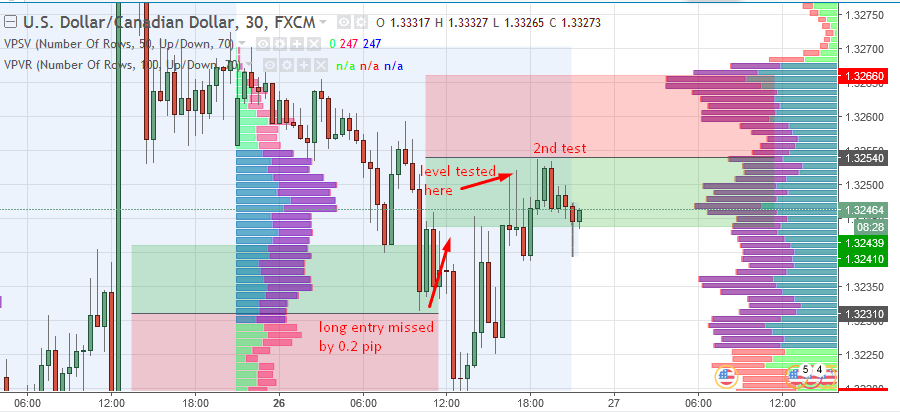 USD/JPY long 111.46
I entered the trade 10 minutes after Core Durable Goods Orders m/m macroeconomic news. By that time the volatility subsided so I took it. If I waited a bit longer I would have a better entry but still this trade was a profit for me.
I would like to point out that there isn't some time period after news for me to take no trades. I always watch volatility. If it subsides It is okay to trade no matter if it is 5 minutes or 30 minutes after significant news.
This trade was a nice +10 pip profit for me.
AUD/USD short 0.7597
This level got hit 20 minutes after Core Durable Goods Orders m/m macroeconomic release. By that time volatility subsided so it was completely okay to take this trade.
I ended up with +10 pips profit there.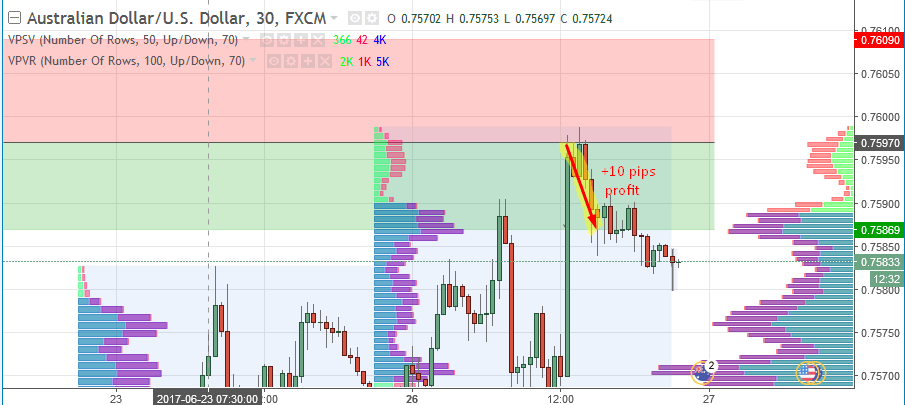 EUR/USD long 1.1185
I really liked this level. It was a shame that I had to quit it before Draghi's speech (high impact news). I ended up with +6 pip profit.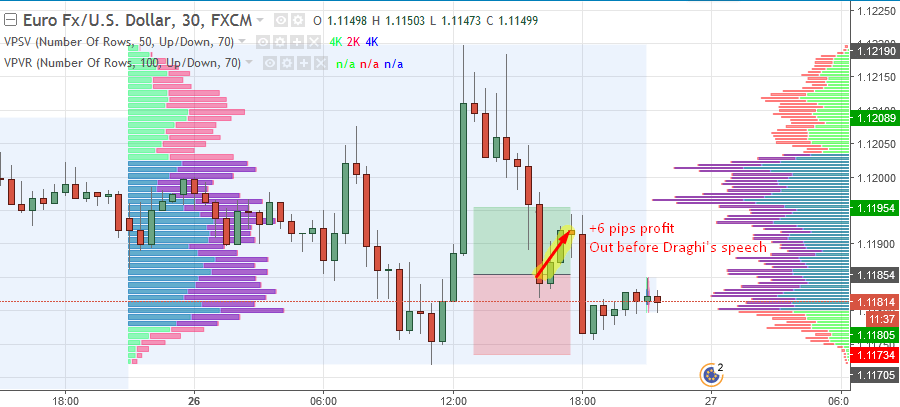 Pretty good day today. +36 pips profit just from intraday trades.
-Dale