Another busy day at the office.
6 trades: 5 winners, 1 loser
EUR/USD short 1.1202
I took this trade with a limit order because it was hit in the asian session. Pretty easy and quick +10 pips profit.
Actually I took more than 10 pips there to be honest. My broker had a slippage (positive one) and instead of 10 pips I ended up with +11,6 pips 🙂 It is good to have a broker who gives you positive slippage and not just negative one.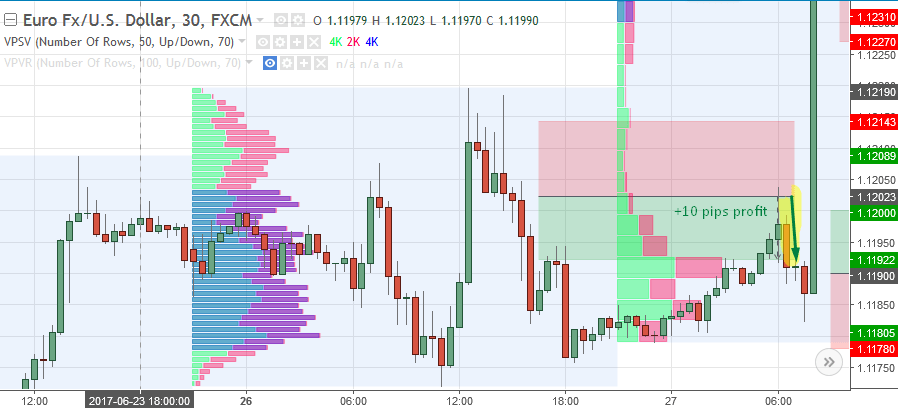 USD/JPY long 111.65
I also took this level with a limit order because it was hit in the asian session. It was quite a close shave but a +10 pip profit nonetheless.
Asian session is doing really good even with simple limit orders and without any trade management. This month there were 7 trades triggered in the asian session, 6 were winners and only one was a losing trade.
USD/JPY short 111.95
Also quite a close one but I managed to take my +10 pips profit before the price turned.
USD/CAD long 1.3230
Another nice trade – even though it was against a strong downtrend. I took a +10 pips profit there.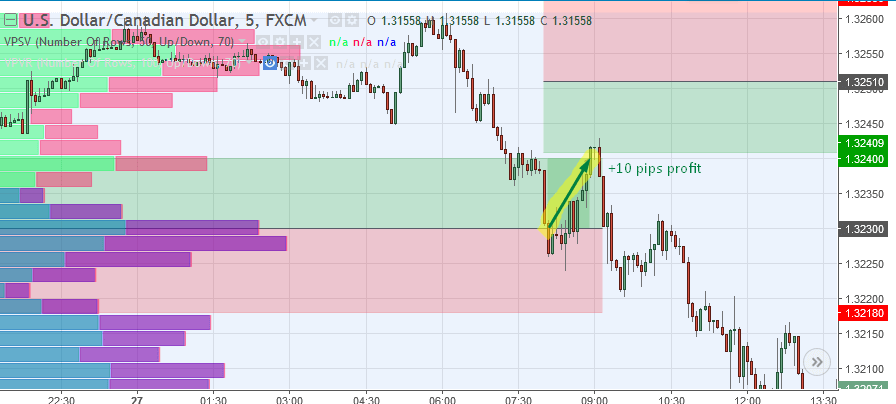 AUD/USD long 0.7598
I didn't take this level because it seemed to me that there was a sooner test (especially on futures data which were a bit different from forex data at that time).
Still I think it was okay to take this one and take a SL.
Those trading forex probably took a SL there.
AUD/USD long 0.7583
I really liked this particular level and it worked nicely. At least for those going for 10 pip profit. Still I would have guessed that there would be a stronger reaction to such a strong level.
Those who took all today's levels have a nice +38 pip profit!
Sometimes there are situations where a 0,1 of a pip could make the difference between profit and loss ( or break even) – this happens more often than you would think! Having a premium quality broker is absolute must, especially if you trade intraday trades like I do.
I have had the best experience with those two brokers and I can truly recommend their services:
I hope you also had another great and profitable day as I and my course members had today!!
Happy trading
-Dale