AUD/USD 0.7606 SHORT
I took this trade with limit order because it was hit during asian session. I am glad I wasn't at the computer during this trade because at first it looked quite ugly – almost touching my SL. In the end my SL got missed by 1,5 pip and I got a full +10 pip profit.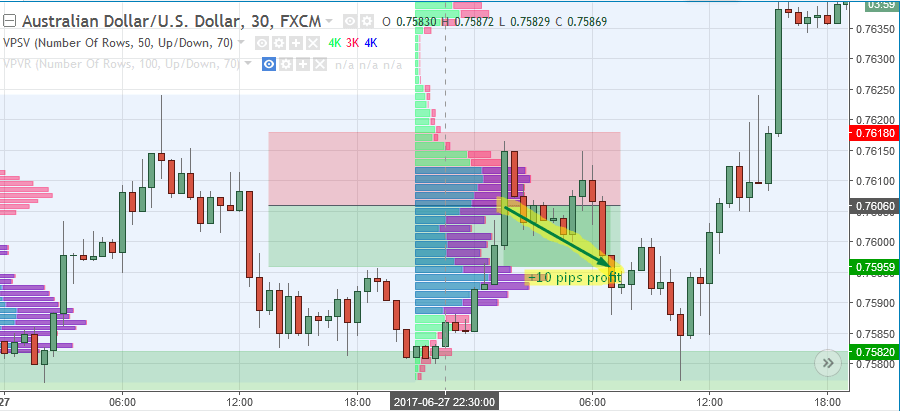 USD/JPY 111.94 LONG
There was quite a strong spike move when this level got triggered. I wasn't able to find any unexpected fundamental news that would affect the jpy so I entered the trade (with full position of course). After almost hitting my SL I got a full +10 pip profit.
Those two trades happened in the asian and early EU session. After that there were strong fundamentals (4 central bank governors were speaking) so I decided not to trade at all after taking my 2 profits.
Those two levels were the only levels that got hit today. Still it was a good day: +20 pips profit for me today.
PS. If I hadn't a solid broker both my today's trades could have ended in SL!
Happy trading
-Dale