EUR/USD 1.1406 LONG
Unfortunately my profit target was missed just by 0.5 pip so I secured my position by moving my SL below the reaction. I ended up with a small -4 pip loss. Those who are trading with more conservative strategy ended up with a break even.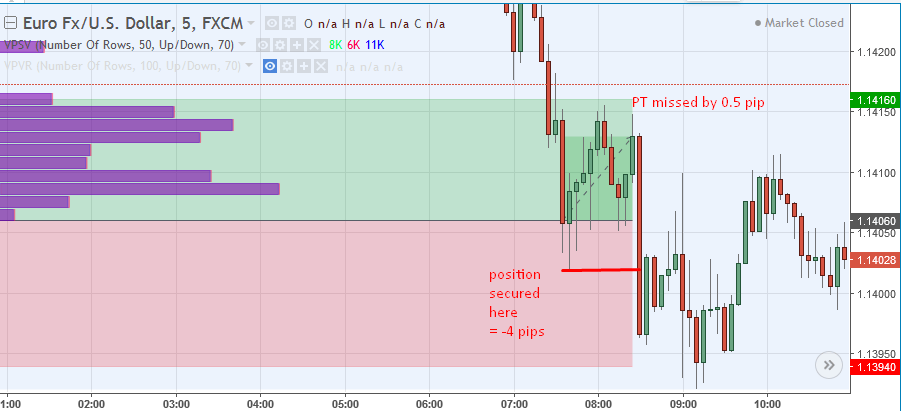 AUD/USD 0.7666 LONG
This level got missed by 1 pip – no trade for. Also I don't consider this level valid anymore.
AUD/USD 0.7700 SHORT
This one got missed by 3 pips. There was a pretty significant and strong reaction to this one so I also consider this one tested and I won't be trading it anymore.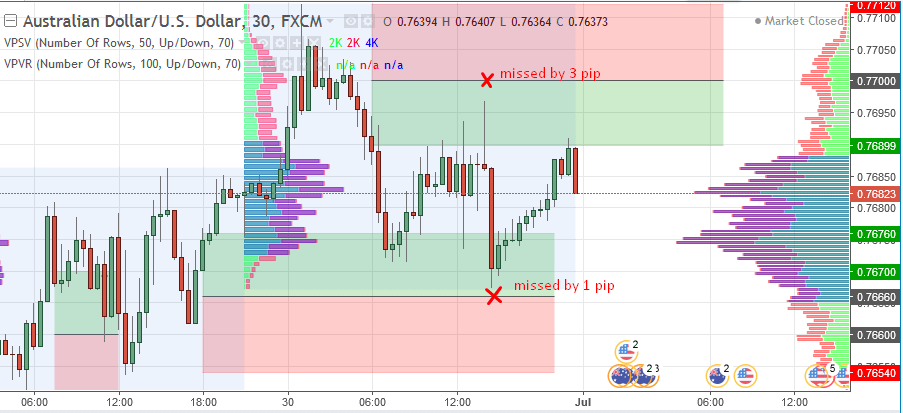 USD/JPY 112.36 SHORT
I took a -12 pip loss there. No way of avoiding this one.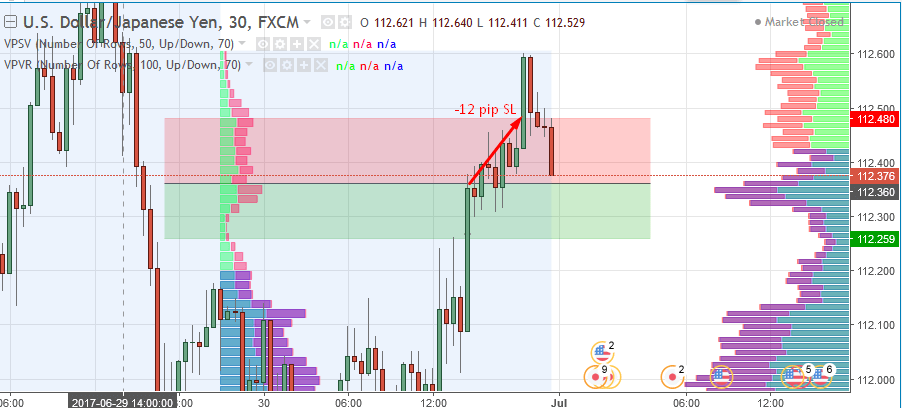 Today wasn't a winning day but considering that June was exceptionally good month this doesn't really trouble me. One have to take the good with the bad.
Happy trading!
-Dale