USD/CAD 1.2990 SHORT
I took this level with a limit order because it got hit during the asian session. Even though the price went past the level and made a rotation above it there was a nice reaction afterwards and I took +10 pips profit there.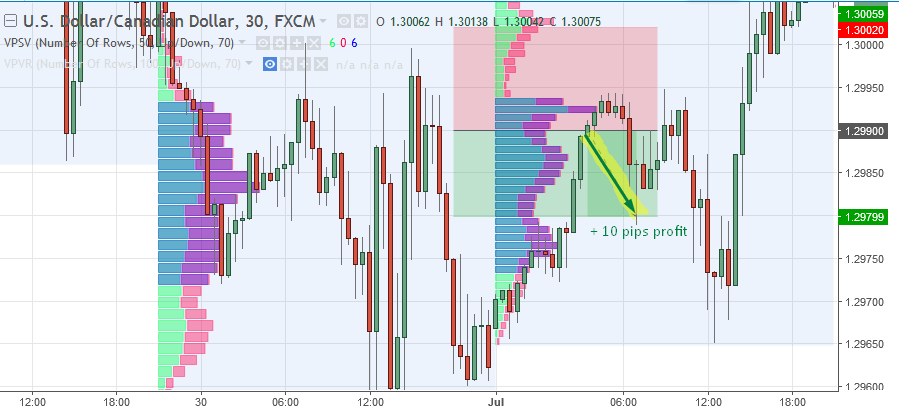 EUR/USD 1.1360 LONG
Unfortunately this level got tested 1.5 pip sooner and therefore it was not to be traded anymore – that is if you were watching forex.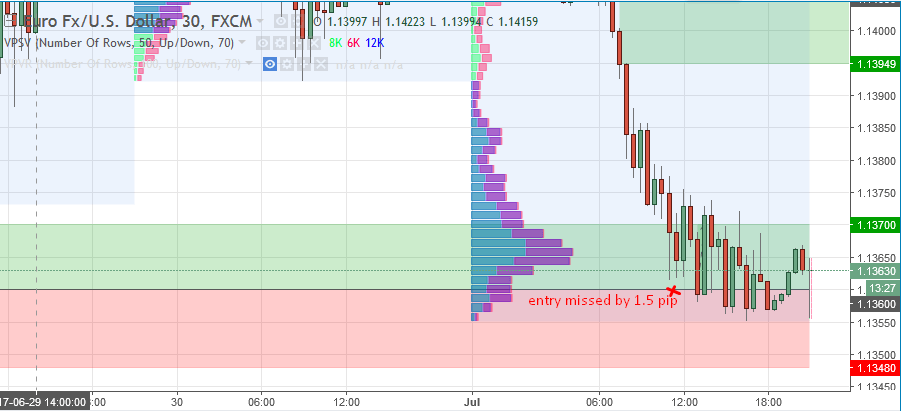 I was watching futures and I got a +10 pips profit from this one because futures was quite a different from forex this time and I actually had a valid entry.
Here is my trade on a 5 minute chart.:
*I won't be adding this trade to my official statistics because it was a profit only on futures but not on forex.
Another nice and profitable day. Nice start of a new month 🙂
Happy Trading
Dale