This trade was a bit tricky. The reason was that there was a slight difference between Forex and Futures prices. The price touched my level at Futures but didn't touch it at Forex. As you probably already know I watch futures and trade Forex so I took the trade. There was very precise qnd quick reaction and I took +10 pips profit. If you were trading using Ziggy's alternative approach you would end up with +20 pips profit!
You can see the difference between forex and Futures here:
My trade: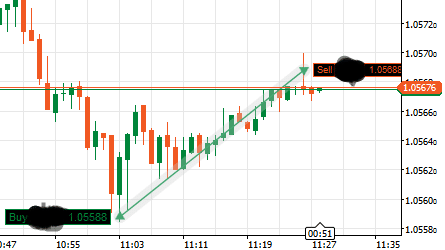 I hope you also took this trade
Happy trading!
Dale