Hello guys,
lots of you asked me about the overall summary of my intraday trades so here it is!
 This is summary of all intraday trades that I published and traded since September 2016. I would like to point out, that when I started publishing my levels I didn't have my own website and I published my levels at my Forex Factory thread and at my Facebook page. You can still find all of my levels there.
All of these levels were published before the price hit them so everybody had the opportunity to trade all of them with me. I also published basic rules for trading my intraday levels. My statistics is based on those rules.
Since September 2016 there were 240 intraday trades triggered. There were 179 winning trades, 56 losing trades and 5 BE trades. If you calculate with Risk Reward Ratio 1:1, the strike rate for this whole period was 73 %.
If you started with $10.000 account, took all trades and risked 1.2 % of your balance, you would now have $30.442. I think that 1.2 % per trade is one of the more conservative approaches.
Here are all the trades with equity (in pips):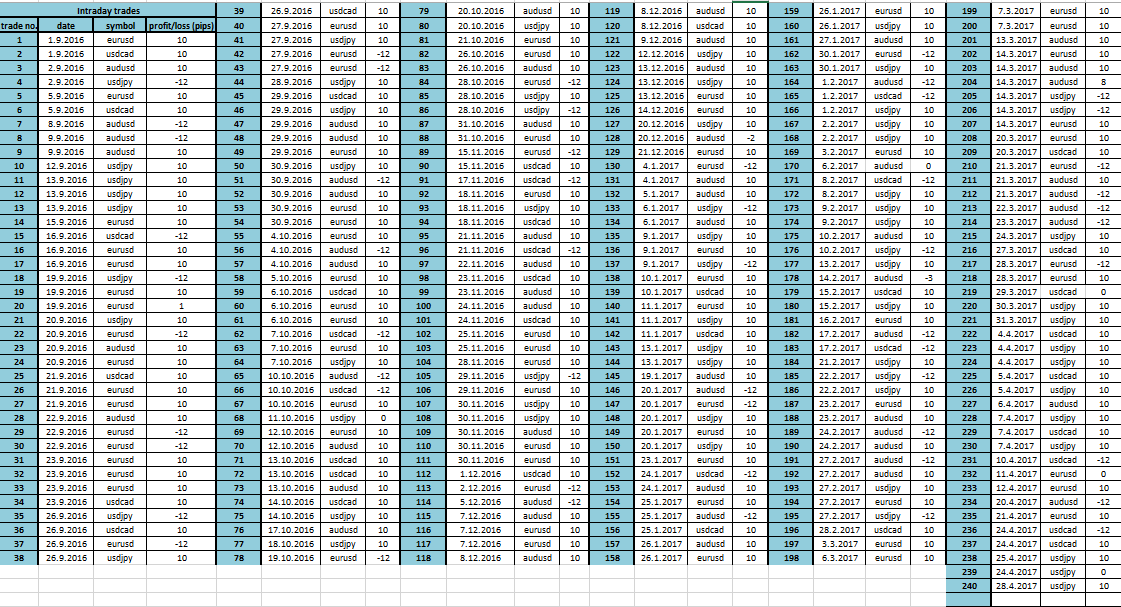 Here is equity with starting capital $10.000 and risk 1.2 % per trade: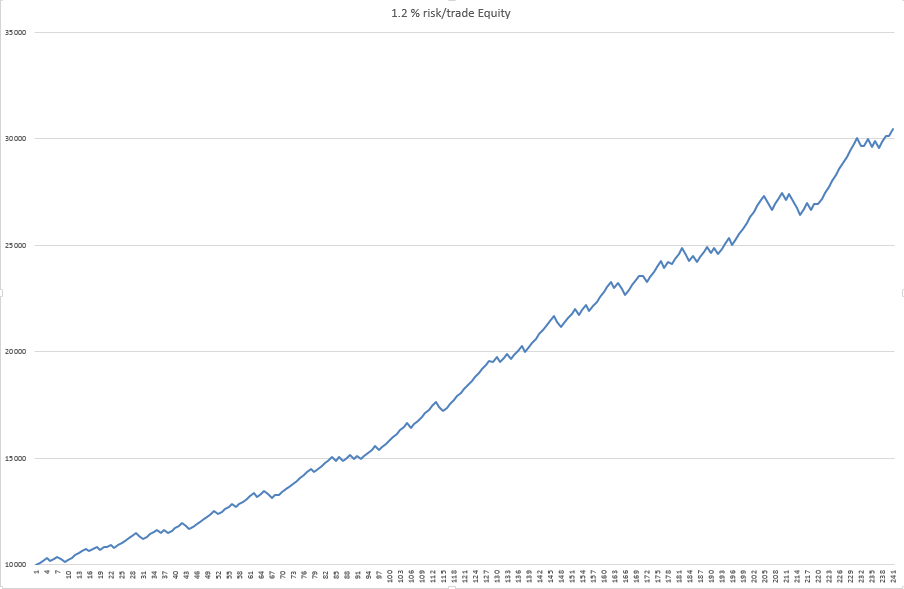 Results were generated using a Simulated Trading Account and are Hypothetical.
I know that my trading approach may not suit everybody. Especially if you don't want or can't micromanage every trade like I do. I definitely suggest going through Ziggy's Easy 20/20 method with 66-68 % strike rate article. In this article you can read about different and more easy way to trade my levels. There is also very thorough statistics of all trades I published since the start.
I hope that my article gave you a bit of perspective and confidence guys. I would like to say that it doesn't really matter how exactly you manage your position in a long run. You can use almost whichever position management method that suits you. As long as you stick to it, don't do any crazy stuff and have a solid broker, you should be okay and profitable.
Stay in profit and happy trading my friends!
Dale