AUD/USD 0.7903 LONG
This long level was based on a weekly POC. The weekly POC is where the most volume during the week was processed, at a particular price level. I waited for a pullback to the POC and went long from there. You can see that the reaction was immediate and strong!
Here is a screenshot from my platform (1-minute chart). The reaction to weekly POC was pretty precise. I was also happy that the trade finished rather quickly as there was an upcoming Yellen's speech that I would have avoided for certain! I took +10 pips profit and got out.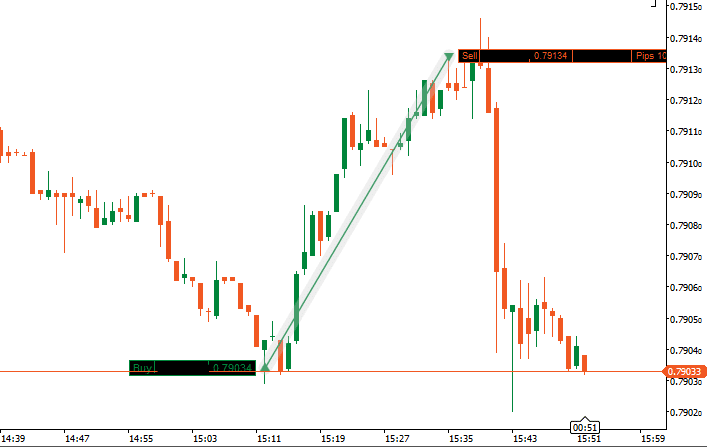 USD/JPY 109.70 SHORT
This trade was based on a volume accumulation area that took place on Wednesday. It was also a strong zone from the price action point of view as well. There was a very strong counter move against the level, but fortunately, the selling activity was also pretty strong. I took this with a limit order because I was asleep at that time. Nice and easy +10 pips profit 🙂
Summary
All in all, the day ended with a nice +20 pip profit, for a nice end of the week! If you'd like to start taking trades like these using Market Profile, then I would highly recommend checking out our Advanced Market Profile Day Trading Course. The course details the strategy, and then you'll also get access to the Nightly Preview Video with the next day's levels, Member's Forum, as well as Member Support.
Happy trading!
Trader Dale,