SWING
USD/CAD 1.3675 short
This was a very old level. I was waiting for it to be hit for more than a year! I took a profit of +185 pips there. I am glad this trade was over before the release of BOC Rate Statement on Wednesday. If it wasn't over I would quit this trade before the release.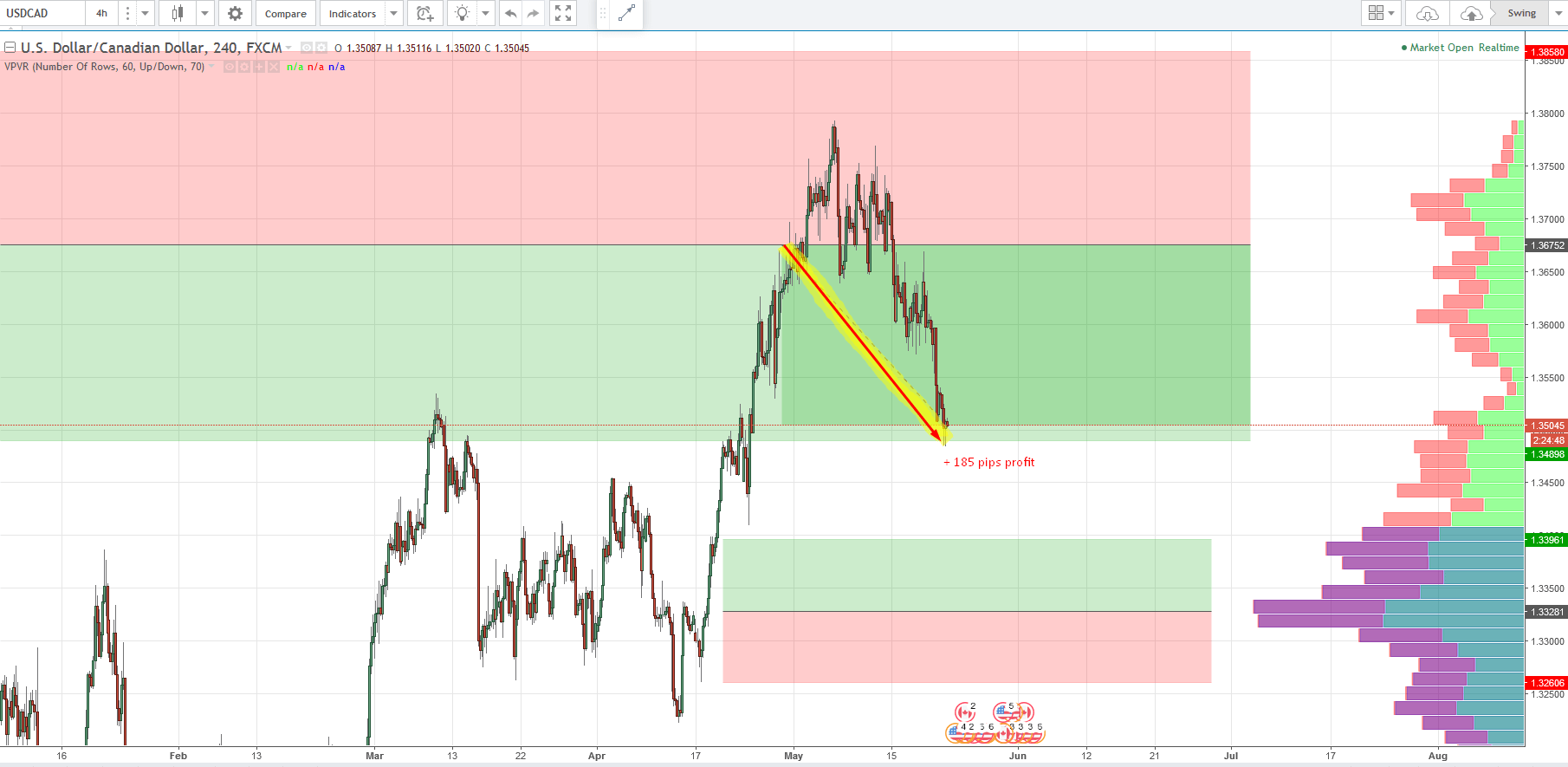 INTRADAY
EUR/USD long 1.1188
Level was hit during asian session. I took this one with a limit order and woke up to a nice +10 pips profit.
EUR/USD long 1.1160
Unfortunately the market turned 1 pip sooner so I didn't take this one.
AUD/USD short 0.7488
This level was 3 weeks old. I was quite pleased to see how precisely and quickly the price reacted even to such an old level. We caught the high of the day with this one!
+10 pips profit 🙂