First trade of the day was on the EUR/USD. My long level was based on strong initiation setup. I trade this setup when I see a strong one-directional price movement. Then I look for significant volume clusters using my custom made Flexible Volume Profile. In this case, there was a pretty strong volume cluster (marked with the black rectangle). I went long from the place where the volumes were the heaviest in this volume cluster. The trade resulted in +10 pip profit.
There were two short levels I wanted to trade on the USD/CAD today. The first one was based on Volume Accumulation Setup and the second one basically on Rejection Setup combined with Volume Accumulation Setup. Unfortunately, the reactions to both levels came a bit sooner and both levels got tested sooner. For this reason, I had to discard them both = I didn't consider them valid anymore and I didn't take them.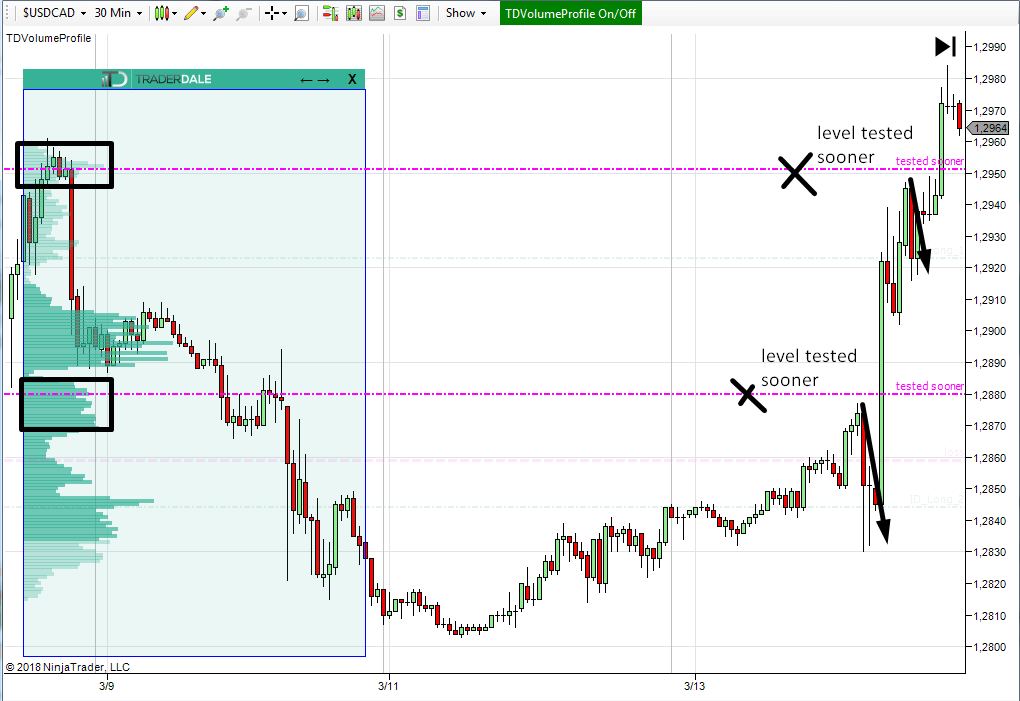 I had one long level on the USD/JPY that I wanted to trade. Unfortunately, there was macroeconomic news followed by unexpected news from D. Trump. This caused an increase in volatility and the price just went through my long level without any reaction to it. In a case like this – when the market doesn't respect my level and just shoots past it, I trade the Reversal Trading Setup. With this setup, I wait for the price to return back to my level which wasn't respected and I enter a trade in the opposite direction. It worked really nicely today and I was able to quickly recover from the loss from the long trade. Check out the picture below to see how the reversal trade setup works:
The last trade of the day was on the AUD/USD. My long level was based on the Strong Initiation Setup and it got hit in late NY session. Even though AUD/USD isn't very volatile forex pair, the reaction was pretty spot on and the market made it to the +10 pip profit target before the US session was over.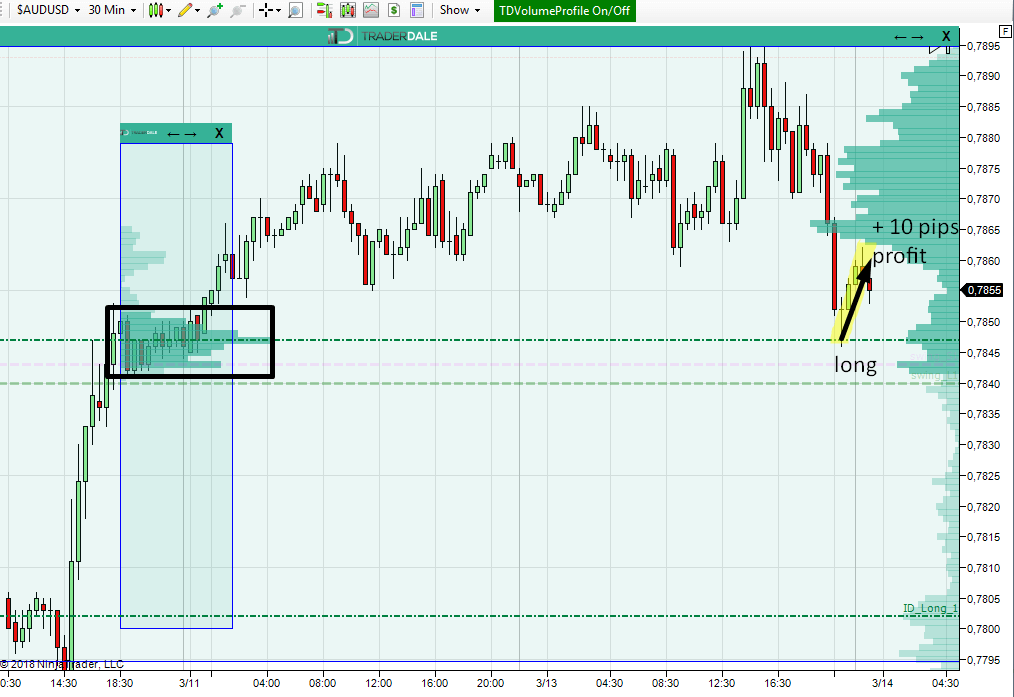 So, that was my today's trading. It was quite a busy day. There were 3 winners, one loser, and 2 discarded levels. Total pip count was +18 pips profit. Another good day at the office 🙂
Happy trading!
-Dale
*P.S. I trade all my levels using my trading rules I fully describe here: Dale's Trading Rules
*P.P.S. If you would like to learn & trade with me every day you are very welcome to join me here: Dale's Private Trading Course