It seems the calm holiday period is over and we are starting to get our first profits this year! Check out the first two trades I took in 2018.
The first one was a short on the USD/JPY. My short level at 112.39 got hit in the Asian session and I took it with a limit order. The idea behind it was a volume cluster that was created within a strong selling activity. The volumes in this area were pretty nicely apparent. Also, the USD/JPY was under selling pressure (short-term downtrend) the last few days which made the short trade even more appealing. Check out how it went on the picture below.
My second trade was a short on the USD/CAD. It was based on a volume accumulation setup. If you look at the picture below, you can see pretty strong volumes accumulated around 1.2537 (at this place the heaviest volumes got accumulated). From this area, the market went into a strong sell-off. Strong sellers were clearly adding to their selling positions there and pushing the price lower afterward. I waited for a pullback to this area and went short from there. The reaction was really precise and I took my +10 pip profit pretty quickly.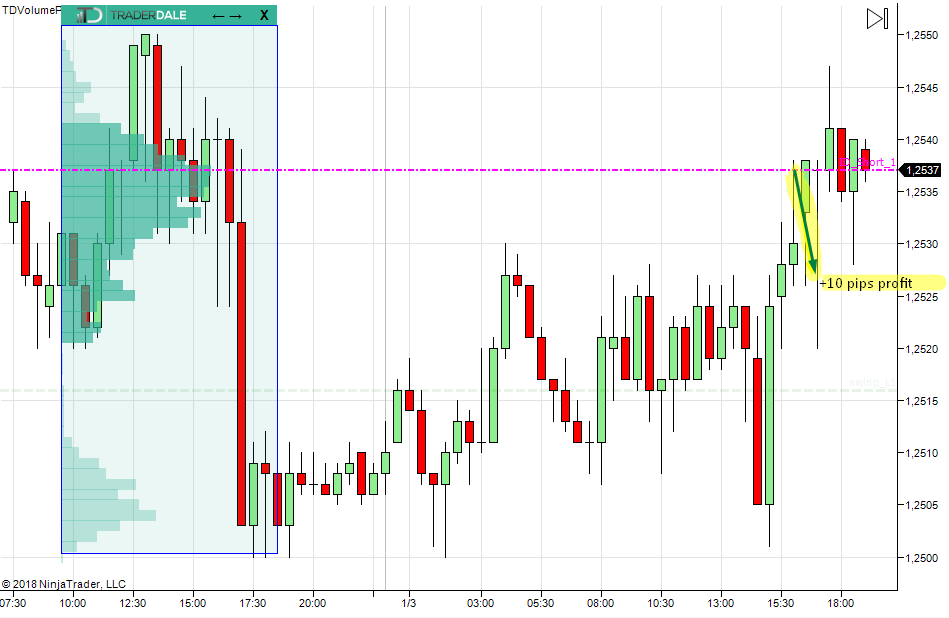 If you would like to learn & trade with me every day you are very welcome to join me here: Dale's Private Trading Course
Happy trading!
-Dale