Hey Guys,
In September 2016 (exactly a year ago) I started publishing my trading levels in my Forex Factory Thread, on the Trader Dale Facebook Page, and after that on the www.trader-dale.com website. I have been collecting data since I started publishing those levels, and now I can show you the entire years worth of trade analysis.
All the results are based on my trading levels that I first shared publicly, and since April 2017 I have continued publishing them daily in my Member's Trading Forum. Position and trade management was done with the 10/12 method and "neutral" position management.
12 Month Trade Analysis Using Market Profile
In the past 12 months, the total net pip count was +1700, nice and green pips! There were 420 intraday trades. 289 of them were winners, 100 losers and 30 ended up around break even. Those numbers come out to a win/loss ratio of slightly over 70% (calculated with RRR = 1)! These are the type of numbers I can live with, especially given how consistent it was throughout the year.
On average there were 34 trades every month (that makes around 1,7 trade per day) and the average monthly gain was +136 pips. Remember this is just for the 4 pairs I list levels for each day. MOST members go on to trade many more pairs, and thus profit potential, as well as potential risk, is increased.
If you started with $10,000 account and then risked $120 on every trade (1.2 % of your starting capital), you would end up with an account balance of $27,000 for the year. This is also without compounding gain at all! That means that you could cash your profits month after month without cumulating them in your trading account. And that is only with quite a conservative approach which is risking basically 1 lot per trade.
If you were adding to your positions accordingly and always risk 1.2 % of your current account balance (cumulative yields), you would end up with around +$48,179 profit, which would give a total balance of $58,179! Again, this is all based on only 4 pairs (most trade 6-8 on average) as well as a conservative risk per trade.
It's also important to remember that this is only hypothetical, as there are no trading costs in this equation. It's important to look at your overall trading costs as they can add up with a high trade volume strategy. That is why it's so important to have a reputable forex broker, with tight spreads and instant execution. With all costs included (spread + commission) you should be able to average a cost of (or below) 1 pip per trade on the majors and a touch above for the less liquid pairs.
Here is the whole 1 year statistics with equity (in pips):
*CLICK TO ENLARGE*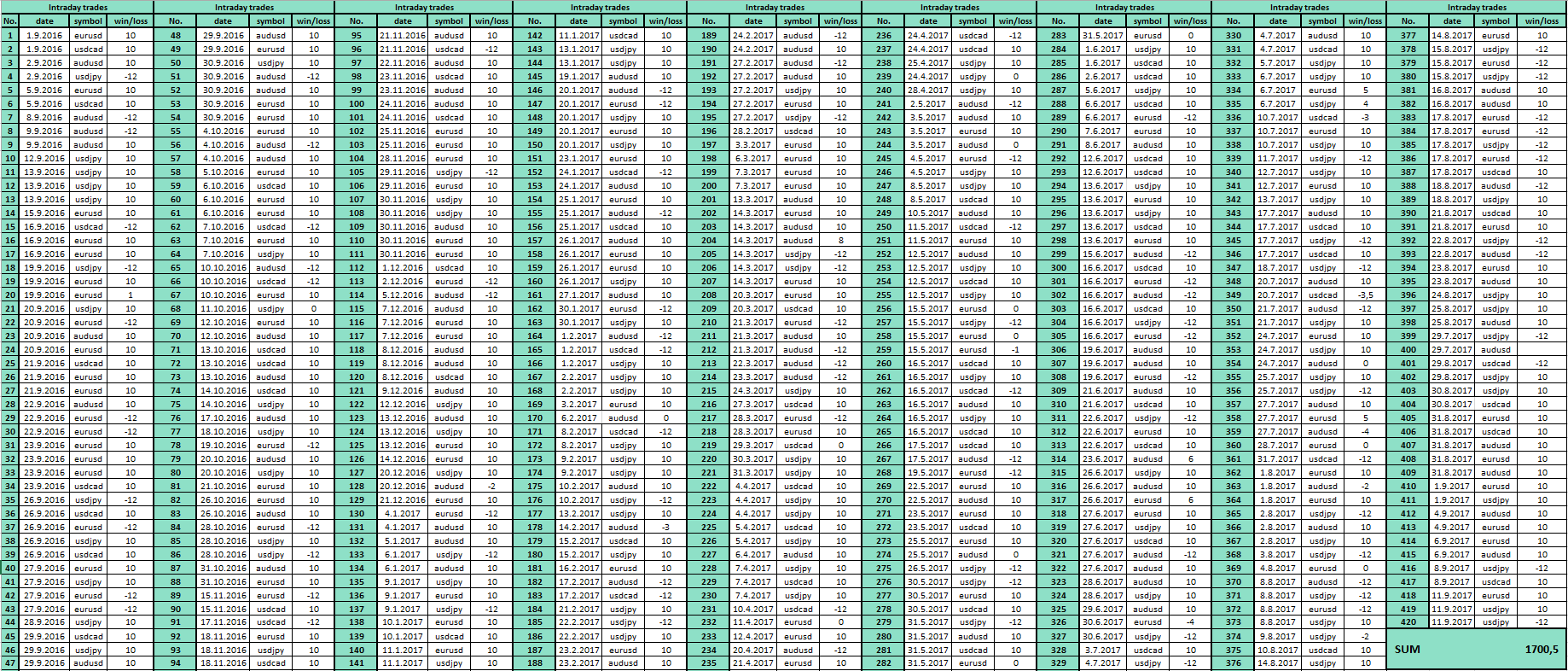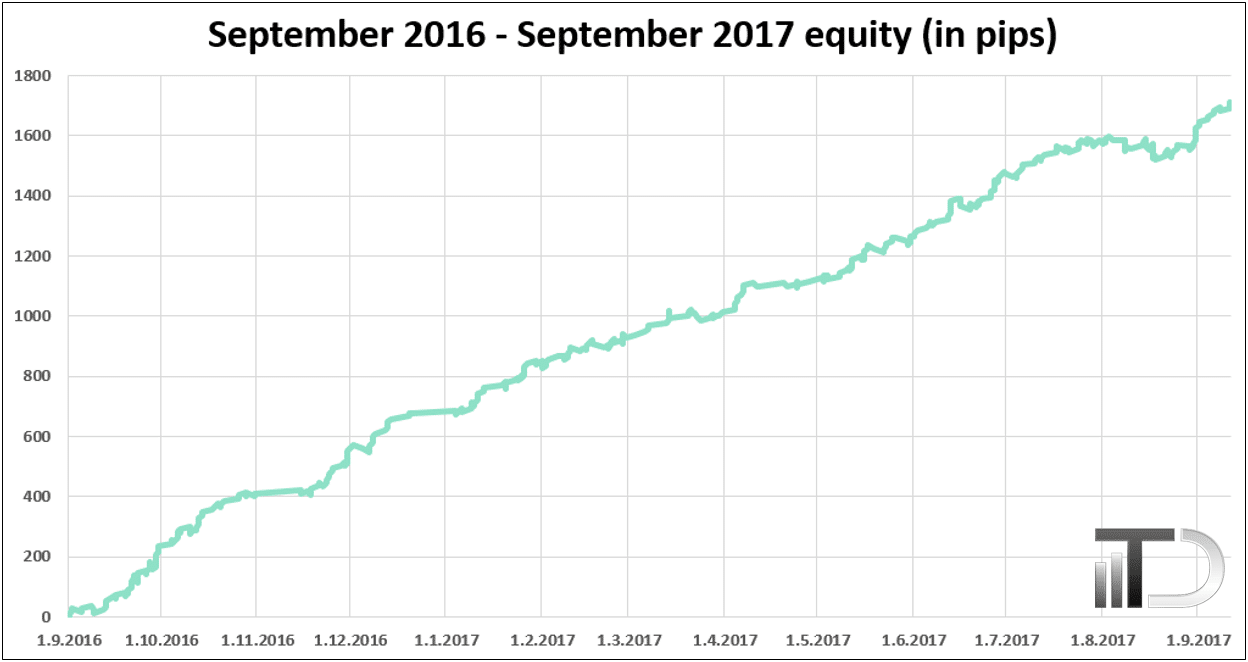 Results were generated using a Simulated Trading Account and are Hypothetical.
I am really happy with the great start we had with this service! It has also been an awesome experience to see so many traders doing well. Actually, it was my "humble" dream when I started sharing this trading strategy in the first place.
Happy Trading!
-Dale
P.S. – If you have any questions about the service, trading strategy, or just general questions, just shoot me an email at contact@trader-dale.com