Today I took a long trade from 113.91 on the USD/JPY. This level was based on the volume accumulation day trading strategy. There was a pretty significant daily point of control ( a place where most of the volumes were accumulated throughout the whole day). There was also a weekly point of control at the same price level. It was a pretty strong level if you ask me!
I entered a position with my usual 10 pip profit target and 12 pip SL. Even though this level was that strong, the reaction to it was quite small. After that, there was renewed selling activity, and I was glad that I just went for the standard +10 pip profit.
This brings me to another point. It seems like every week I get a question about why I only go for 10 pip profits. One of the reasons I 'only' go for 10 pip profit targets is that even if it ends up being a counter-trend trade, you're likely to still get a +10 pip reaction. Here is a screenshot of a 30-minute chart with a market profile from TradingView, in addition to a screenshot of the 1-minute chart from my recommended forex broker.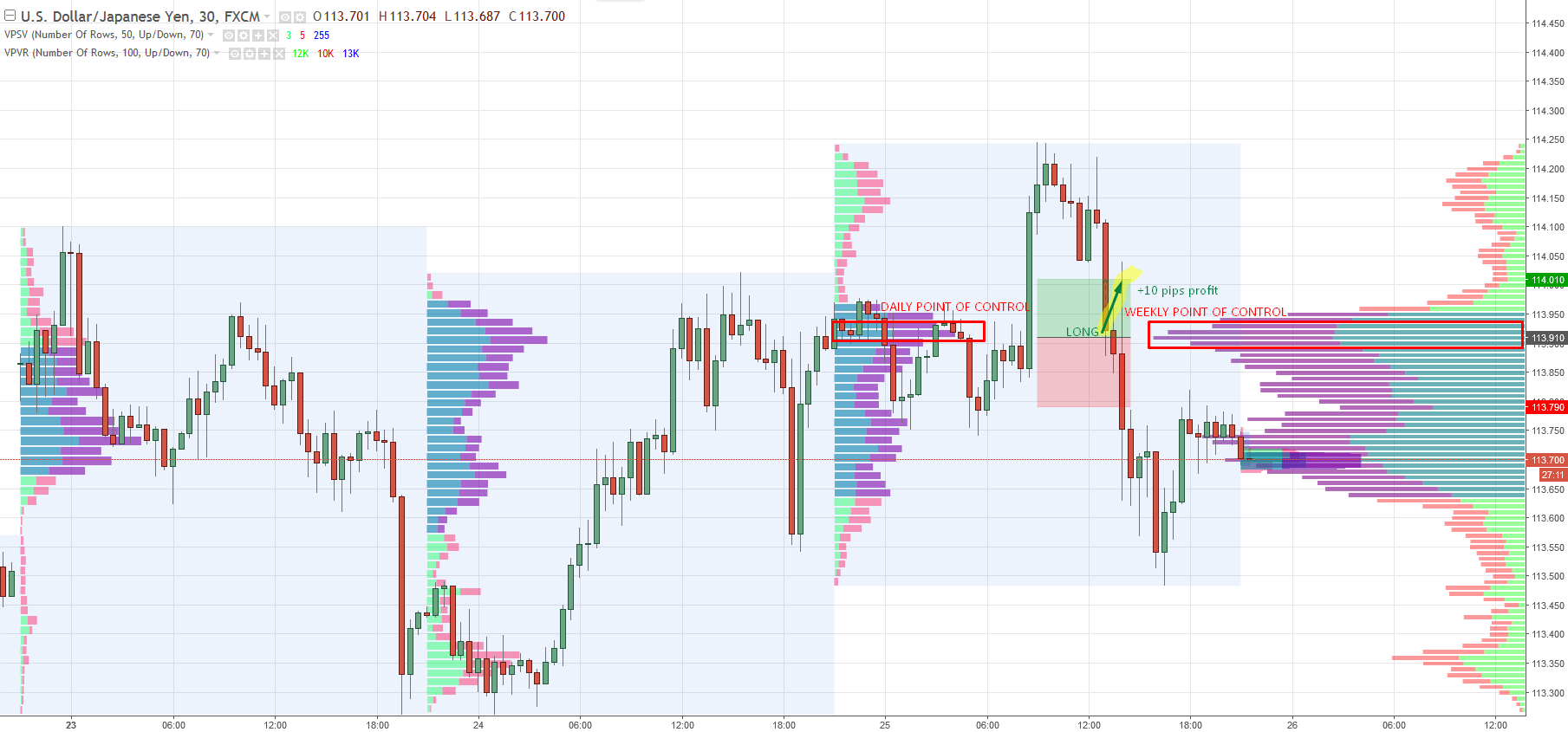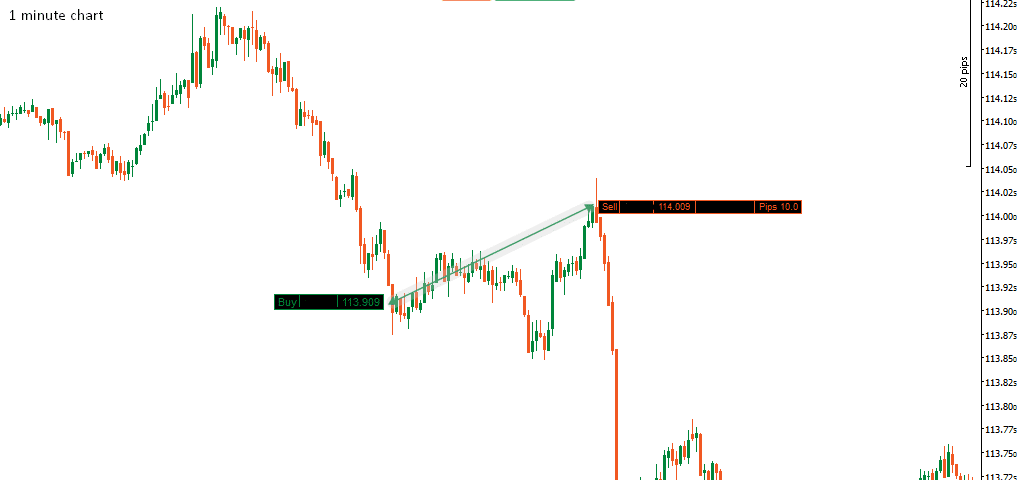 Another good day at the office 🙂
Happy trading!
-Dale
Do you want access to Trader Dale's Advanced Volume Profile Training Course, TD's Flexible Volume Profile, Daily Levels Video, and Member's Forum? Click Here to Learn More