Hello guys,
today I would like to talk about a newly formed Resistance on EUR/JPY.
What happened on EUR/JPY yesterday was that there was a tight price channel (a rotation), then a breakout and a sell-off.
This is a typical sign of strong and aggressive Sellers.
Volume Profile Analysis
First, those BIG institutional traders (Sellers) were building up their Short positions in the rotation area (marked in a blue rectangle).
You can see those heavy volumes nicely with my Volume Profile tool.
Then, after they have entered their Short trades, they pushed (manipulated) the price to go downwards – into the sell-off.
EUR/JPY, 30 Minute chart: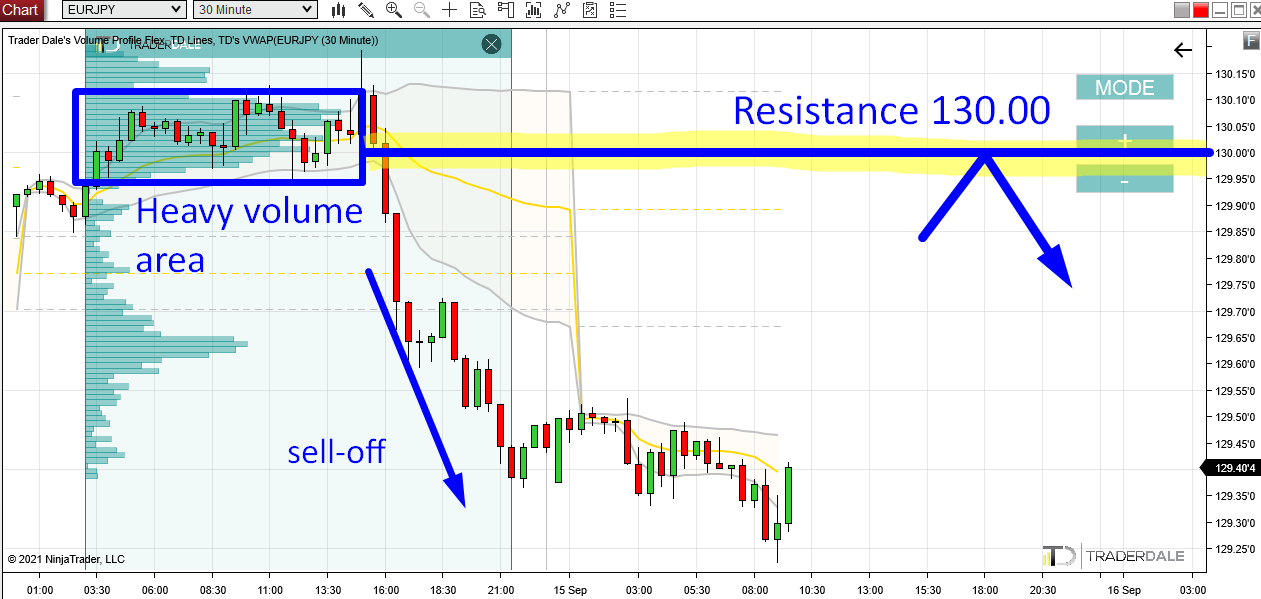 It was the sell-off that gave us the information that it were Sellers building up their Shorts in the rotation.
If there wasn't a sell-off, then it would be very hard (impossible even) to tell who was accumulating those heavy volumes within the rotation. Its always the trend that reveals the intentions of the BIG guys.
Resistance at 130.00
So, now we know that strong institutional Sellers were building up their Shorts in a rotation area starting around 130.00.
This is a valuable piece of information which we can work with.
When the price makes a pullback into this heavy volume area again, then those Sellers will most likely want to defend it. This area is important for them. They placed a lot of their trades there.
How will they defend it? They will try and push the price downwards again. They will do it using aggressive Market Orders. Those are often used to manipulate the price.
Strong institutional Sellers defending the 130.00 should make it a strong Resistance.
The Volume Profile setup I used here is called the "Volume Accumulation Setup".
I hope you guys liked my analysis! Let me know what you think in the comments below!
Happy trading,
-Dale
P.S. Results Of My Predictions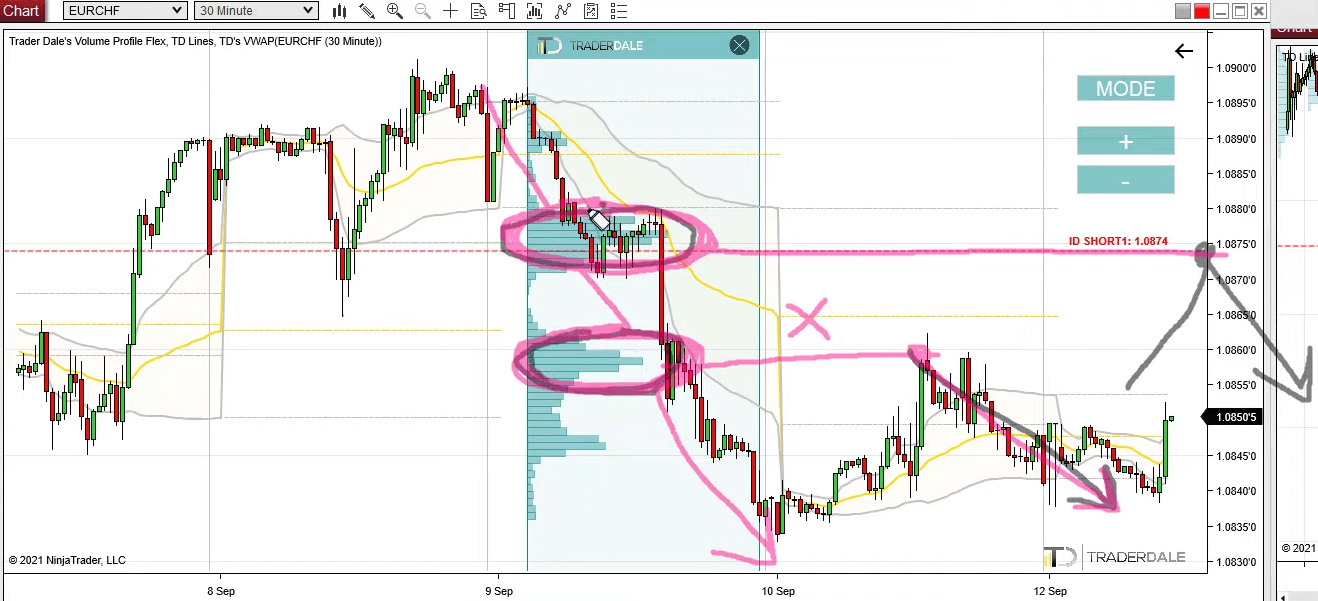 RESULT: EUR/CHF – 1.0874 Resistance
PREDICTION: CAD/JPY – 87.13 Resistance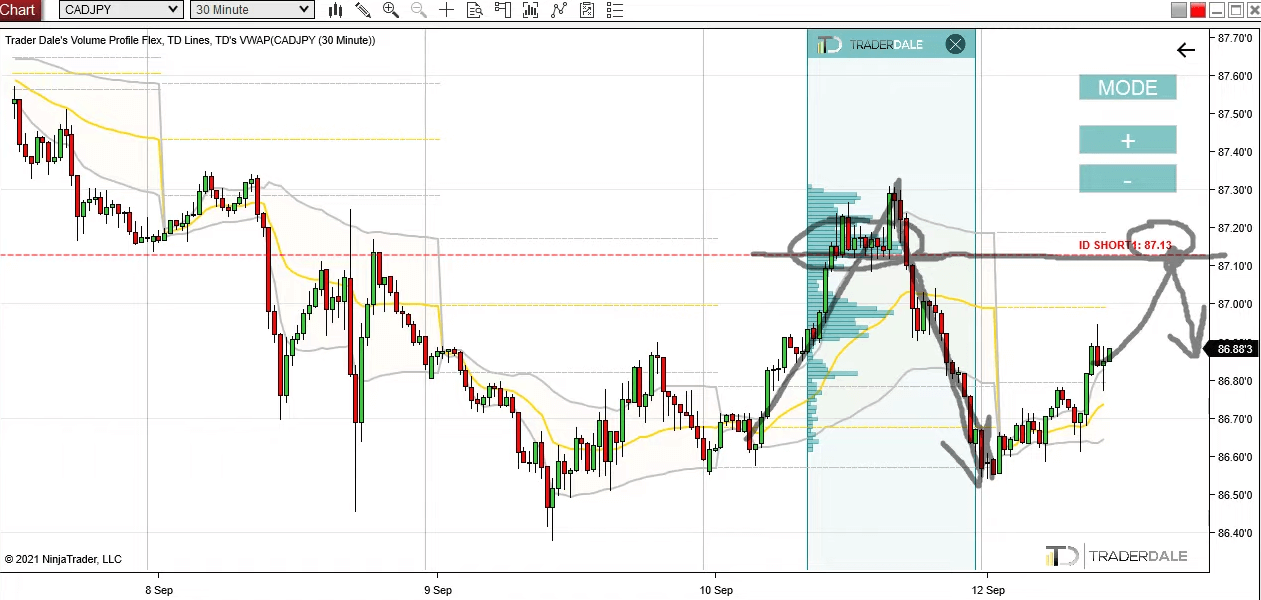 RESULT: CAD/JPY – 87.13 Resistance
PREDICTION: NZD/JPY – 78.53 Resistance
RESULT: NZD/JPY – 78.53 Resistance
Do you want ME to help YOU with your trading?
Join one of my Volume Profile Educational courses and get my private trading levels, 15 hours of video content, my custom made Volume Profile indicators, and more!