ELITE PACK (recommended)
Advanced Volume Profile Trading
This is the ultimate education and indicator pack that will teach you how to trade with Volume Profile, the powerful tool that gives me an edge in everyday trading!
15+ Hour Volume Profile Video Course.
Dale's Trading Levels.
Volume Profile Indicator.
VWAP Indicator.
Tech Support Initial Setup.
Lifetime Access and Support.
Courses For All Levels Of Experience
All our courses are easy-to-follow step-by-step guides and packed with valuable information for both experienced traders and total beginners.
Trading Tools & Resources
Each course includes an array of professional, custom-made tools with lifetime licenses.
Daily Market Analysis & Signals
The Elite Pack course gives you access to daily trading levels/signals, delivered to you twice every day.
24/7 Support Available
We strive to ensure that all your goals are met when it comes to trading, which is why we will be there for you every step of the way. If you have any questions, please do not hesitate to reach out to our support team at any time!
VOLUME PROFILE: The Insider's Guide to Trading
Get a FREE copy of a bestselling book
This is your chance to get your hands on one of the books that are sitting at the top of the Amazon best-seller list for trading titles!
Learn what you need to succeed in the stock market from an experienced trader who gets straight to the point without any fluff, and discover how to track the BIG trading institutions and trade with them rather than against them!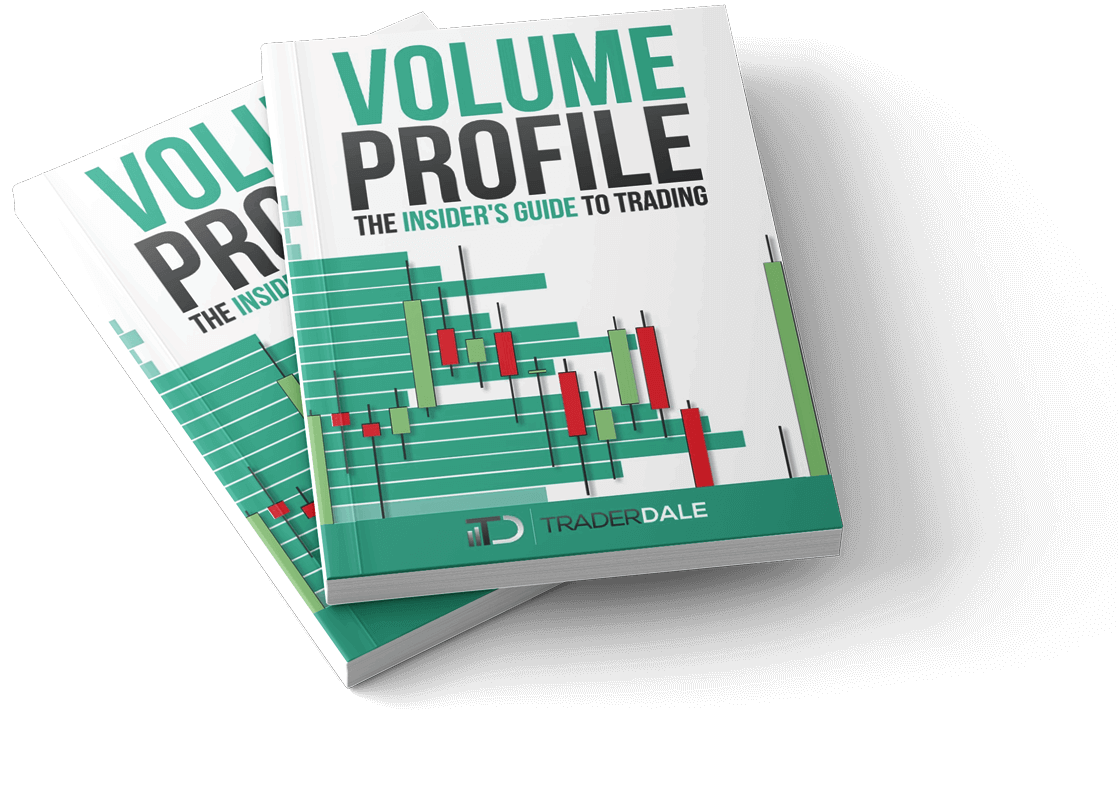 ORDER FLOW: Trading Setup
Get a FREE copy of a bestselling book
Enrich your trading book collection with another bestselling title from Amazon! Order Flow will give you an unfair advantage over the crowd and enable you to be more precise and confident in your trading decisions.
It is a straight-to-the-point book that will open your eyes to see EVERY trade the BIG trading institutions do.
Daily Market Analysis
Stay up-to-date with our FREE trading ideas and market commentary!
Free Trading Videos
Explore a variety of videos and webinars, and discover new trading setups
indicators, tips & tricks, and more!
View all trading videos
Trading Articles
Discover unique strategies, get expert advice and understand how to get started today
on a range of trading-related topics!
View all articles
Do you want ME to help YOU with your trading?
Check out my Volume Profile & Order Flow Course Educational courses and learn to trade like Smart Money. Get immediate access to my private trading levels, 15 hours of video content, custom-made Volume Profile indicators, real trade examples, and much more!
Browse Courses
Thousands of 5-Star Ratings
Don't just take my word for it...
My courses have earned rave reviews from beginners and industry experts alike!
One of the best teachers I've ever had.
"There is not hype with this guy, none. It is very easy to understand, for me I have been trading and researching now for about 2 years and I already used the volume profile but this guy just explained everything about TA and institutions and how they trade and the things that go on behind the scenes that I assumed were the way he explains them so this guy has basically confirmed every suspicion I have had on how the market really moves and why. A lot of people since I have been learning TA go off the deep end with it, and they literally start treating and thinking of the market like it will run all by itself without any people playing and it's just one big machine running on it's own, or why 90% of all the TA bulls*** out there doesn't work and the questions I have asked while learning this stuff and why so much didn't really fit. Anyways if anyone is at the point I am with not wanting to work for a firm, but deeply desire to learn how and why the markets really move, then follow this guy. And the plus side is is when you fully understand that you literally have to follow big money and stop thinking you're going to really do something out there, then you'll also be amazed at just how easy trading really is. Thanks again Dale I have been waiting to find someone like you for about 2 years now."
One of the best teachers I've ever had.
"thank you so much Mr.trader dale about your book and your flexible volume profile after I read your book I get a new vision about forex market you are help me a lot in my career your flexible volume profile is really helpful "
One of the best teachers I've ever had.
"Been with trader dale for about 3 months now, and i have to say he's awesome. Dale post daily levels and videos (daily) showing why he's choosing the level. Its the best and fastest way to learn the strategy he's teaching. And the Guy is super helpful and nice all the time. One of the best teachers I've ever had. "
Jeremiah Chavez
Austin tx, USA
One of the best teachers I've ever had.
"My live acc was $62 wen I started I blow it down to $19 by greed & silly mistakes. Well I reviewed my trade screenshots focused on SL, TP & Lot size. I disciplined myself to stick with 10/12 (PT/SL) & 0.05 Lot. Currently my acc grow to an amazing $52, all this took place in a matter of two weeks blowing the acc to almost margin call & back to a healthy state. "
One of the best teachers I've ever had.
"Working in a business that has a lot of scams and wannabe's in it, I am glad I stumbled across Dale's approach to trade the markets. Volume-Profile is the way to go but useless if you do not have a specific approach. Dale is giving this approach and one can learn a lot from this. I recommend it. "
One of the best teachers I've ever had.
"Dales book on Volume profile is superb. It's a great chance for new and experienced traders to learn about Volume Profile and the information it gives you to ensure you're on the right side of the trade ! There are some real nuggets of info in this book that will help you understand what's really going on in a price chart ! If you want to improve as a trader then this book is such a great deal the info is worth hundreds of pounds/dollars "
David O.
London, United Kingdom
One of the best teachers I've ever had.
"THIS is the missing piece of the puzzle I knew was there somewhere... you just see the authenticity without any bulls*** whatsoever. The fact that Dale knows the industry inside out just shows he absolutely knows what he is talking about. Highly recommend embracing Dale's strategies and LOGIC most importantly! Also go now and read his new book, it cuts straight to the point and is really well-edited. To learn how the markets REALLY work for only 5 bucks - best value book ever! "
Serguitar
Nanaimo, Canada
One of the best teachers I've ever had.
"Always replies to emails and patiently looks after his subscribers. His system is very easy to understand and his support and resistance levels are excellent indicators for intraday and swing trading. Check out his channel on Youtube and definately buy his book to really make the most of Dale's unique approach to trading. "
One of the best teachers I've ever had.
"I'm so glad i found out about Dale. He explains his method in a simple and easy to understand manner. No extra talking of bul** and nonsense. Most importantly, it makes money. Please join his course if u can. U must give his course a chance. Thank you. "
One of the best teachers I've ever had.
"I am very satisfied with the course and the commitment Dale puts in providing the daily levels/updates/etc. I stumbled on Dales forum on Forex Factory sometime last year and could not believe the accuracy of the levels he was providing. I kept watching for several months and was hoping that one day he would have his own site and offer a course, which he did. I joined in December and have been very satisfied with it. I've had several questions and he has always answered and provided what I needed. I just upgraded to a lifetime member because of the value I have seen. I have bought other course over the years and have not been successful with it. When I started Dales course, I stopped losing money and am now starting to be a better trader. I've never seen trading based on Market Profile but now that I have, it makes sense that this will make you a better trader. I do know that Dale is an honest person and is willing to help in any way possible. "
One of the best teachers I've ever had.
"I can't thank Trader Dale enough for his life-changing influence on me. I strongly recommend every serious learner to go through the Dale's learning material to get a solid edge over the market. I salute him and acknowledge that it is he who showed me the shelter of probability in the Forest (i.e. Forex) of Utter Uncertainty. Remember, it is nothing less than discovering a diamond in a coalmines if you find a genuine contributor like Dale in all the scrape of scammers. My salutations to you Dale for all he did for me! "
Sanaulhaq
Karachi, Pakistan
One of the best teachers I've ever had.
"I stumbled across Trader-Dale whilst doing a search for an alternative approach to intra-day trading. It has turned out to be the best search I have ever done with regard to trading the FX markets. Dale's unique approach and constant efforts to guide his clients is amazing. He is always willing to help and always explains his methodology and the reasons as to what he is doing regarding the trades he is placing in the FX market. Dale has recently made available to all his members the amazing "Flexible Market Profile Indicator" which is streets ahead of any other indicator I have ever used (believe me I have tried them all in the 10 years as a FX trader). I have had amazing success following Dale's teaching . So If you are struggling with your FX trading then do yourself a favor and make contact with Trader-Dale. I am sure it will be the best bet you ever placed ! "
Howard King
London , United Kingdom
One of the best teachers I've ever had.
"I followed Dales trades on forex factory for almost a year before signing up to his service. The guy is honest and sincere, but more importantly his trading levels are so precise. One often sees his levels get hit/missed by a pip......its awesome!! He also shows and teaches you his method...can't ask for more... "
One of the best teachers I've ever had.
"This is a Great Service introducing the essential importance of Market Profile! Not only does Dale give you exact entries and levels for the main four forex pairs but explains fully and clearly why. He provides a course on the basics and use of market profile which I found invaluable. Importantly, he is eager to interact with room members and replies to queries within hours. From my personal point of view I find him helpful, honest and above all effective in his trading methodology. To any aspiring Forex trader this course and service is a must!"
One of the best teachers I've ever had.
"I recently joined Dale's community. I really appreciate his straightforward approach to the markets. He uses volume profile. While I have worked with this system before, I always found it very philosophical but not to practical in terms of knowing where and when to trade. Dale teaches four specific scenarios to watch for in order to enter a trade. I have found that these trades make sense logically and have seen them profit. Dale provides specific levels hours before the market is even close to these areas. This gives one plenty of time to organize a trade. But, what I have found even more important is that by learning the logic behind the four different types of trades, I have been able to spot my own intraday levels and profit from them. In addition to his teaching I have found Dale very approachable and he has answered all of my questions to date. He seems to be an excellent mentor. Overall, I strongly recommend joining Dale's course. "
One of the best teachers I've ever had.
"Dale is a truly honest and generous trader who is willing to share his insights for a small fee compared to others. I already learned a lot in the first to months trading based on volume in his course. Definitely recommend him 🙂 "
Soeren
Düsseldorf, Germany
One of the best teachers I've ever had.
"One of the best traders I know, I first started making money with him and learned a lot of things 🙂 "
bendrcz99
Chomutov, Czech Republic
One of the best teachers I've ever had.
"I have met many webpages, which was really full of unusable and worthless advices. But when I met the Dales webpage I recognized that he tries to explain an every trade and support you in your trading. In my opinion his approach is really good and you can get a nice profit, but you have to hold his rules and try to learn something of his approach. I bought of him next 3 month and I hope, that I learn from him as much as possible. I can only recommend you services in his member area. Janek "
One of the best teachers I've ever had.
"I have been lucky enough to have been trading with Dales levels since late September 2016 and have to say the results have been excellent. My own style of trading is indicator free and I particularly like the approach that Dale uses, finding location on the chart where there is both a value price and a high probability of success. Obviously not every trade is successful but I'm getting a strike rate in excess of 70% over the past 10 months, have achieved a profit in every month to date. Dale provides 2 things, prices at which to trade long before price actually gets there and training in order that you can learn how to find high probability trading locations for yourself - the process is a profitable way to trade and allows you to actually read the market rather than depend on indicators, it's a skill that once mastered can enable you to trade for a living. Like all things in trading there are things to learn, and knowing some trading basics will help improve results, there are a range of traders on the forum from full time traders to total newbies - and having that range does provide a shortcut in the learning process. The fact that you can earn while you learn makes membership very rewarding. Some use an EA to trade the levels Dale provides, however I personally prefer the hands on approach, both work well but I believe knowing why & what you are doing works better. Forex trading can be a particularly expensive place before becoming profitable, some take years & some never get there - as far as I am concerned the subscription fee is an extremely cheap way of shortcutting the process. The service is an honest one that I would happily 100% recommend to anyone, I personally have Dale to thank for lifting my trading from profitable to very profitable 🙂 "
Ziggy99
Norwich, United Kingdom
One of the best teachers I've ever had.
"Trader Dale's service is a very unique, the best I came across and when you strictly follow the trading plan, you will be profitable on the monthly basis. The main point is in fact quite simple. You aim to trade where big institutions are likely to trade, defending their positions…, so the edge is obvious… Dale is providing forex trading levels, TP and SL for intraday and swing trading with detailed daily video explanation why did he choose them, so you don't follow blindly something, but you learn on the way as well... He has fixed SL and PT for ID trades, which he is not changing so its easier to follow. He is also commenting on some trade micromanagement, warning before some high impact news and answering questions in his forum. In the service is also included Forex trading course where he is explaining details about his trading system. He was providing his levels for many months for free on ForexFactory forum, so everyone lucky to be there could see his approach has an edge and if you go to the history of the forum, you can check his levels and see how it worked profitably yourself… All ID levels are provided upfront with fixed TP and SL and clear rules, so its very transparent. Lastly trading predefined levels is quite comfortable way of trading, because you have to sit in front of your screen only where there is some expectation of potential trade (you get alerts 10 pips from level) so if there is no action you just have to stay alert, but can do another things… If you are busy, there is also possibility to use EA which takes the trade on the levels and avoid RED news etc... Trading with volume profile, supply and demand analysis in combination with price action is a very unique approach and I'm grateful I can be part of it. "
Latest Prediction
→

Result